Civil Aviation South East Asia Summit 2019 (CASEA 2019)
August 28, 2019

-

August 29, 2019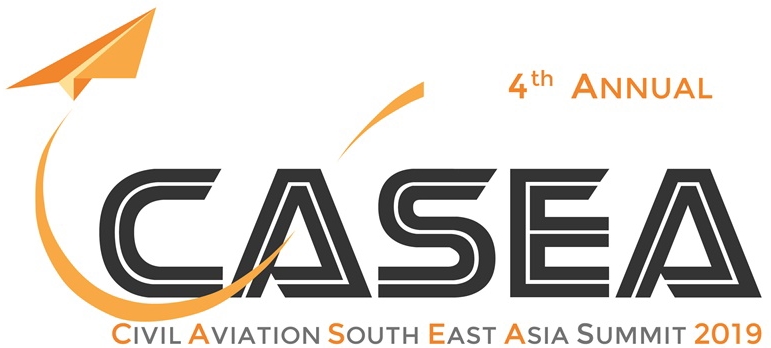 We cordially invite you to join us for Civil Aviation South East Asia Summit 2019 (CASEA 2019), the longest running and most influential commercial aviation event in Thailand, held annually since 2016. This 4th annual event is scheduled during 28th – 29th August, 2019 in Bangkok, Thailand, a true heart of South East Asian aviation.
Opened by Dr Chula Sukmanop, Director General of CAAT on 26th June, CASEA 2018 was another big success, gathering senior level participants from across South East Asia countries. The conference part of CASEA 2018 finished on 27 June before lunch, followed by the site visit to Thai Airways' MRO facilities at Don Mueang Airport. We are sincerely thankful to the management team who warmly welcomed and guided the visitors through the facilities.
Thanks to the Thai government's committed efforts to establish the country as Asia's aviation hub and to promote the Eastern Economic Corridor (EEC) project, 2019 will no doubt to be a rather encouraging year for Thailand, and a "golden year" for investment. Mega projects in the EEC will being during 2019, with aviation projects including the TG MRO Campus, the Aeronautical and Aerospace Training Center, U-Tapao Airport and Eastern Airport City Development, etc. You can hear updates about these projects at CASEA 2019.
CASEA 2019 will continue to be a platform where all the stakeholders in commercial aviation and airports in the region can connect, network and discuss the current and the future of the industry. We anticipate 40 industry thought leaders and 200 participants will join the event this year!
Tel: +86 21 5677 9010 | Email: info@innowinn.com | Web: www.civilaviationsea.com
For sales and sponsorships, please contact Travis via travischow(at)innowinn.com
For speaking opportunities, please contact Simon via simony(at)innowinn.com