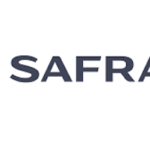 Website Safran
') } else if (width >= 425) { console.log ('largescreen'); document.write('') } else { console.log ('nompuad'); document.write('') } // -->
aircraft interiors company
Job Description
Duties and Responsibilities (essential functions):
A) Generate 2-D aircraft layouts from 3-D geometry
B) Modify existing ACI, Config, and T&F Drawings, create new drawings, as required
C) Assist Marketing Department with Aircraft Layouts and other geometry as needed
D) Provide Design and Drafting Support to Project Engineering
E) Performs other duties as assigned
Qualification Requirements:
A) Knowledge and Skills:
i) Expert in the use of AutoCad, with the ability to use geometry from CATIA, and ProEngineer, IGES, STEP, and .DXF sources
ii) Thorough understanding of standard aircraft interior layout design practices and standards, including FAA Regulations and Airframer requirements
iii) Requires communication skills that will provide productive interface between Engineering, Program Management, Certification, and Manufacturing.
iv) Must have effective interpersonal skills, good command of written and verbal communication skills.
B) Education and Experience:
i) Associates Degree in Design, Engineering, or Architecture, or equivalent experience required; Bachelor's degree in Design, Engineering, or Architecture preferred
ii) At least five years in design-related position with at least two of those years being experience with utilising Location of Passenger Accommodations (LOPA) required
iii) Formal training in AutoCad required; Formal training in ProEngineer and CATIA preferred
C) Competencies:
Acts in accordance with company values and related competencies.
D) Communication Skills:
Must have the ability to generate written communication and to operate required office equipment. Ability to read and review written communication. Speech and hearing abilities that allow individual to communicate clearly and distinctly in English.
E) Reasoning Ability:
Ability to solve problems and think strategically.
F) Physical Demands:
This position requires extended periods of sitting while working with computers and viewing computer monitors and other office equipment. Finger dexterity needed in using misc. office equipment such as telephone, computer and copy machine, etc. Bending, stooping, reaching, and lifting up to approximately twenty pounds are required during tasks related to the job.
Job Requirements
Education and Experience:
i) Associates Degree in Design, Engineering, or Architecture, or equivalent experience required; Bachelor's degree in Design, Engineering, or Architecture preferred
ii) At least five years in design-related position with at least two of those years being experience with utilizing Location of Passenger Accommodations (LOPA) required
iii) Formal training in AutoCad required; Formal training in ProEngineer and CATIA preferred