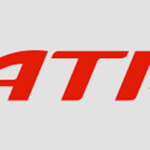 Website ATR
') } else if (width >= 425) { console.log ('largescreen'); document.write('') } else { console.log ('nompuad'); document.write('') } // -->
aircraft manufacturing
We are currently seeking to recruit an Airline Marketing Manager within the ATR Commercial Directorate, reporting to the Head of Airline Marketing. Your main mission will be to convince airlines' or lessors' decision-makers on the competitive advantage of ATR products and their value contribution to the airline profit, as part of sales campaigns as well as proactively.
In alignment with the regional sales teams, your main areas of responsibility will be to build successful sales campaign cases and make sure that value-adding arguments are efficiently communicated to and understood by the customer, and used to build a commercial offer when appropriate.
Activities
Identify targets and prospects with Sales-head of regions and contribute to defining and carrying out regional strategies
Define in collaboration with Sales Directors' strategic approaches to convince airline prospects about the ATR product
Contribute to the successful achievement of sales campaigns by developing persuasive argumentation demonstrating the competitive advantage of ATR products
Prepare and present analyses on aircraft performance and technical aspects, airline economics as well as traffic and fleet planning during all phases of the sales campaign
Ensure the coordination and elaboration of technical responses to RFPs in collaboration with Contract and Sales Directors, Engineering and Customer Support divisions, as well as other relevant ATR departments
Collaborate with Business Development division on specific analyses and presentations in an effort to nurture new market opportunities
Ensure customers understand and exploit the ATR product and services competitive advantages
Proactively influence the market by promoting the ATR product's superiority and its latest developments
Contribute to the update of aircraft characteristics and performance / economic databases
Contribute to the product policy by providing feedback on market requirements that may be expressed during sales campaigns
Strengthen the power of messages directed to customers in close conjunction with Product Marketing and Market Strategy groups.
Profile
Ideally 5 years of relevant professional experience, preferably with at least one past experience working within or in a customer-facing role with an airline.
A solid technical (performance and operational) and commercial understanding of the regional air transport business, airline cost structure, product landscape and influencing factors.
* Technical skills (5-6 key competences)
Understanding of aviation market key players, stakeholders, trends and drivers
Understanding of the regional air transport business, airline cost structure, product landscape
Understanding of macro-economic environment
Aircraft financing landscape
Technology awareness
Airline fleet and network planning, revenue management
Product knowledge: performance, aircraft systems, engines, cabin, etc
Marketing and communication: messaging, presentations
* Language skills (and level)
A high standard of fluently spoken and written English compulsory; additional ability to communicate in French and/or other languages is desirable.
* IT skills (tools)
Software: Excel, PowerPoint, Word, ideally aircraft performance and maintenance cost tools (PACE, FOS, DMC tool).
Databases: understanding of the following data: schedule & traffic data (e.g. OAG, SABRE, MIDT), Macro-Economic data (e.g. IHS, Oxford Economics).
* Soft skills:
Excellent presentation style and skills: experience in making presentations to a large audience and ability to communicate with different sources and users of information.
Analytics: Strong analytical skills and ability to elaborate conclusions drawn from technical or numerical analyses into persuasive marketing arguments.
Customers: ability to work in order to satisfy internal and / or external clients managing time and quality expectations.
Adaptability: capacity to adapt to new topics (technical, commercial, communication, service, tools).
Economic impact: Ability to achieve objectives by integrating notions of time, quality and financial results.
Innovation: Ability to use a creative approach to create new marketing strategies, solve problems and achieve goals.
Good writing skills, ability to prepare clear and concise reports.
This job requires an awareness of any potential compliance risks and a commitment to act with integrity, as the foundation for the Company's success, reputation and sustainable growth.