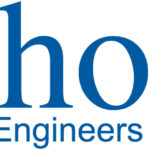 Website Bishop GmbH Bishop GmbH
') } else if (width >= 425) { console.log ('largescreen'); document.write('') } else { console.log ('nompuad'); document.write('') } // -->
Engineering Office
Project Management Business Partner – new cabin development (d/m/f) – Hamburg
We have a superb job located at Airbus Hamburg as follows:
Job description and tasks
Participate in the experience of flying and support us as a Project Management Business Partner (PMBP) in the field of cabin development at Airbus!
The cabin is the trend area of ​​our aircraft and holds great potential for innovative ideas and new technologies. As a Project Management Business Partner (PMBP) you are directly at the realizing these things involved! In your role, you work closely with responsible project manager and jointly ensure that the project is a success! It will your task will be to identify relevant project management processes, methods and tools, applied and maintained throughout the life of the project.
In this role you will be part of our multicultural and diverse team consisting of a variety of project management experts.
The area of ​​activity includes: Integration and analysis of time, cost, resource and quality data Program/project planning and scheduling including structure plan Risk and Opportunity Management Performance monitoring (milestone tracking), governance and reporting phase checks Configuration control/change management with regard to contract data
Implementation management for PM process and tools
Personal requirements:
Good communication skills to ensure the flow of information
The ability to integrate into a team
High level of responsibility, resilience and organizational skills
Severely disabled applicants are given special status if they are equally qualified taken into account.
Please note that we accept CVs older than 3 months at the time of offering cannot take into account!
Required educational studies
Engineering at least Bachelor's degree
or
Industrial engineer at least Bachelor's degree
or
Business administration at least a bachelor's degree
or
Economics at least Bachelor's degree
Required work experience
Project management at least over 2 years
Experience in customer relations, planning and risk management is a plus
Linguistic proficiency
Business fluent English
German an advantage
IT
Google Workspace an advantage