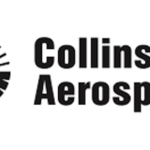 Website Collins Aerospace
') } else if (width >= 425) { console.log ('largescreen'); document.write('') } else { console.log ('nompuad'); document.write('') } // -->
Job summary
The Certification Engineer will be responsible for the research, planning, and execution of the regulatory certification process for interior components of airplanes, mainly focusing on galleys. The individual will be involved in various certification efforts to support in-service aircraft, mainly for repairs and obsolesces, as well as possible redesigns, and will be accountable for the qualification and certification of these articles.
Primary responsibilities
Creates technical proposals for certification path forward for project by integrating knowledge of product, and regulatory requirements.
Prepares appropriate documentation for assigned projects, which includes Cert plans, Similarity/Compliance Reports, Qualification plans, Qualification reports, defining test pass/fail criteria if/where appropriate, formulation of different templates for reports, etc.
Coordinates internal/external activities to ensure that all agreed upon certification requirements are met.
Working mainly on DOA projects with additional support for M1020 and where applicable FAA/CAA/EASAs and/or foreign regulatory agency personnel.
Reviews complex drawings and reports to ensure conformity to regulatory requirements. As required, checks for document clarity, completeness, form, fit, function, and conformity to standards, procedures, and specifications.
Research regulations, develops critical data, and generates documentation in response to customer/integrator requirements and/or CAA or foreign regulatory agency requests.
Coordinates and/or leads continuous improvement initiatives that involve cross-functional team settings and responsibilities.
Execute strategies to improve certification efficiency, reduce cost and demonstration of airworthiness with regulatory agencies and OEM's.
Develop engineering techniques and on various engineering disciplines to solve problems and make design & certification decisions.
Participates as a team player across the organisation and keep the values and vision of the organisation.
Requirements
A university degree in Science, Technology, Engineering or Mathematics (STEM) and a minimum of 2 years of prior relevant experience or equivalent experience or an advanced degree in a related field.
Understanding of regulatory certification requirements.
Competence with Microsoft Office suite to include MS Office, Excel, Word and PowerPoint
Effective verbal and written communication skills.
Ability to work effectively with project teams.
Ability to write routine reports and correspondence.
Desirable:
Ability to work with various organisations/product lines internally and support the team to success.
Familiarity with various tasks involved in certification and testing of airplane interior components.
Ability to identify and understand failure modes of structure, and systems where applicable.
Prior experience reviewing and approving drawings.
Working knowledge of DOA/M1020/STC qualification and certification.
Demonstrated ability to work effectively and productively with team members and cross functional teams.
Closing Date: 17/07/2023
RTX is An Equal Opportunity/Affirmative Action Employer. All qualified applicants will receive consideration for employment without regard to race, colour, religion, sex, sexual orientation, gender identity, national origin, disability or veteran status, age or any other federally protected class.
Privacy Policy and Terms:
Click on this link to read the Policy and Terms