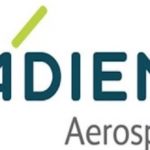 Website Adient Aerospace
') } else if (width >= 425) { console.log ('largescreen'); document.write('') } else { console.log ('nompuad'); document.write('') } // -->
aircraft seating
Adient Aerospace is a Joint Venture between Adient and Boeing. Boeing brings a deep knowledge of Aerospace, and Adient is the world's leader in automotive seating. At Adient Aerospace, it is our mission to deliver innovative seating design through precise operational excellence, resulting in a superior customer experience. We bring the right pieces together, in precisely the right way, at precisely the right time.
Adient Aerospace is looking for a Chief Engineer to join our team in Huntington Beach, California (This is not a remote position, must live in or be willing to relocate to Southern California.) We look for highly proficient individuals who are collaborative, value diversity, enjoy working as a team, and share our passion to succeed. We invest in our employees with opportunities for professional development and we offer competitive benefits. Are you the right piece to complete our puzzle?
JOB SUMMARY
The Chief Engineer is responsible for the technical supervision of development and production design projects. Works with the oversight team to provide technical judgment and propose recommendations to support design decisions. Will oversee design process to safeguard that products are completed per specifications, are producible, and align with regulatory requirements.
SUMMARY OF JOB DUTIES – Essential Functions (Other duties and projects may be assigned or requested.)
Reasonable accommodations may be made to enable individuals with disabilities to perform the essential functions:
Works with design team to determine project deliverables and helps establish design specifications for each component/assembly.
valuates all components/assemblies from a cost perspective, including manufacturing and labor considerations.
Evaluates all components/assemblies to ensure weight requirements are accurate.
Evaluates all components/assemblies to assess functionality, strength, configurability, alignment with aesthetic requirements, durability, reliability, certification, design compliance, and scheduling requirements.
Evaluates product design of all components/assemblies ensure they meet customer requirements.
Establishes engineering design direction based on the comprehensive evaluation of all components/assemblies.
Ensures quality control, safety and effectiveness/reliability of the product relative to the evaluation of all components/assemblies.
Participates in a variety of internal and external meetings. Presents findings to internal and external stakeholders as requested.
Coordinates investigations regarding customer reports of technical problems and identifies resolution.
Works collaboratively with stakeholders to solve technical challenges.
Maintains a safe, secure and legal work environment, adhering to all Company policies and procedures.
Contributes to team effort by accomplishing related results as needed.
Maintains and protects the confidentiality of the Company's information and products.
Performs other duties and projects as assigned or requested.
GENERAL QUALIFICATIONS – Education, Knowledge, and Experience
Education:
Bachelor's Degree in Engineering
Experience:
Minimum 10 years of directly related experience
Strong knowledge of FAA regulations
Preferred Skills/Experience:
Other:
May be asked to work extended or irregular hours as required.
May be asked to travel for client meetings.
Adient Aerospace is an "at-will" employer; employment is at the mutual consent of both the employee and the employer, and may be terminated at will for any reason, with or without cause, at any time during employment with the Company.
As business conditions warrant a change in the operating necessities of the Company, all employees are expected to react productively, handle other essential tasks assigned now or in the future.