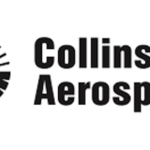 Website Collins Aerospace
') } else if (width >= 425) { console.log ('largescreen'); document.write('') } else { console.log ('nompuad'); document.write('') } // -->
The Integrated Mission Systems Engineering directorate at Collins Aerospace is looking for an exceptionally motivated Principal Systems Engineering Architect that is passionate about systems engineering, with the ability to thrive in a highly technical environment. Additionally, this position will be responsible for motivating team members, facilitating meetings, cultivating and reinforcing appropriate group values, norms and behaviours, and identifying, analyzsng and correcting problems.
As a Principal Systems Architect, you will create system designs and validate these multiple domain communication solutions used on strategic platforms. Primary responsibility will be to focus on customer needs and requirements in order to design, develop, document and test both hardware and software systems, ranging from black box to the complex end-to-end platform systems.
Projects span the entire development lifecycle, including pursuit and order capture, system design, requirements definition, requirement allocation, requirement traceability, use case development for software/hardware, systems integration, verification testing and qualification.
The candidate will work closely with fellow systems engineers, Technical Project Engineers (PEs), Product Line / Programme Management, software, hardware, electrical and support staff to ensure defined requirements are consistently met in all phases of the product lifecycle. This position will serve as a leader within the directorate to deploy the Collins Management System for engineering, and to assist in driving transformational change throughout the organisation.
Job responsibilities:
Serve as the Lead Systems Architect and/or Systems Lead to capture, analyse, decompose, develop overall system design, model, translate and create requirements for large, complex and difficult systems
Strong understanding of end-to-end systems architecture governance and design principles
Provide technical expertise in the decomposition of customer specifications and system-level requirements into sub-system and piece part requirements and make recommendations for the generation of verification criteria and plans for those requirements
Serve as a technical advisor to senior engineering and PM leadership
Lead technical proposal preparation and serve as a subject matter expert in non-advocate, internal and customer reviews
Lead the maturation of capabilities for a mission system through functional analysis and model-based systems engineering (MBSE) processes
Lead, advise, collaborate, and establish trusted relationships with systems engineering managers, value stream leaders, business development leaders, product line managers, technical subject matter expert leaders, finance, operations, supply chain, quality, EH&S, and external customers
Develop and/or utilise prognostic metrics for system design and development. Review metrics and defects trends, identify systemic root causes and process improvements. Recommend new approaches, tools and techniques that drive continuous improvement in technical development processes
Strong capability to mentor teams on the utilisation of internal processes, methods, and tools for systems development and documentation efforts
Train and mentor less experienced leaders and engineers
Ability to travel between 10 to 20%
Basic qualifications (required):
US citizenship with the ability to obtain a DoD Secret security clearance
This position requires a Bachelor's degree in the appropriate discipline and 10 years of relevant experience or an Advanced degree in the appropriate discipline and 7 years of relevant experience.In the absence of a degree, 14 years of relevant experience is required
Broad background in airborne, ground, or space communication programmes, involving products, systems, and/or services
Demonstrable high proficiency with demonstrated experience in systems engineering, open systems architectures and model-based systems engineering methods
Ability to advise internal programmes and customers around the development of system-level architectures using Collins and other industry products and COTS components
Broad and deep background in computing programs, products, and underlying technologies
Broad experience with system architecture development spanning both software and hardware engineering
Proven experience with communication systems design that includes simulation and analysis
Broad experience with advanced networking concepts
Practical experience and ability with RMF and DevSecOps in context to design considerations of information processing solutions such as MLS
Experience with applied human factors engineering practices to plan crew systems interfaces for UI/UX and translate these customer requirements into hardware and software solutions
Experience developing optimised solutions through collaborative dialogue with the customer for requirements into hardware and software solutions maximising value for the company
Experience in developing winning technical customer strategies by creating technical proposals and completing complicated trade studies
Desired qualifications:
Experience with visual modelling and design tools (Enterprise Architect, Cameo, or equivalent)
Practical experience with DODAF architecture views and demonstrable proficiency with the framework
Experience with systems/software modelling languages (SysML, UML, AADL, or equivalent)
Experience with performance modelling (e.g. MATLAB, OPNET, Riverbed Modeler)
Strong knowledge of signal processing and waveform design and analysis
Expertise in Atlassian (e.g. JIRA/Bamboo) suite of tools
Management of product lines in areas of communication systems, military systems, signal processing, RF, PNT solutions, datalink solutions and/or airborne products
Design, test, analyse, integrate, qualify and document hardware of moderate to high complexity to ensure the electrical and/or mechanical design is appropriate for the project/product design approach
Operational experience with embedded (low-level) software development, application software development, and/or hardware development
Strong understanding of waterfall and Agile development processes
Experience and proficiency with project performance measurement, tracking methods and tools
Strong understanding of the Change Management processes and tools
Active or current DoD Secret clearance with ability to obtain a Top Secret clearance
At Collins, the paths we pave together lead to limitless possibility. And the bonds we form – with our customers and with each other — propel us all higher, again and again.
Our competitive benefits package includes:
• Medical, dental and vision insurance
• Three weeks of vacation for newly hired employees
• Generous 401(k) plan that includes employer matching funds and separate employer retirement contribution
• Tuition reimbursement
• Life insurance and disability coverage
• And more
Apply now and be part of the team that's redefining aerospace, every day.
Raytheon Technologies is An Equal Opportunity/Affirmative Action Employer. All qualified applicants will receive consideration for employment without regard to race, colour, religion, sex, sexual orientation, gender identity, national origin, disability or veteran status, age or any other federally protected class.