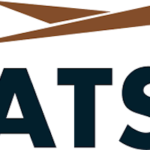 Website ATS
') } else if (width >= 425) { console.log ('largescreen'); document.write('') } else { console.log ('nompuad'); document.write('') } // -->
SUMMARY: The Completion Supervisor is responsible for supervisory, technical and administrative activities. This position ensures all completion and installation tasks are completed in accordance with applicable requirements of the project certification plan, and ensures all maintenance tasks and functions are carried out in compliance with the applicable requirements of the air operator maintenance programme.
ESSENTIAL DUTIES AND RESPONSIBILITIES:
Schedules complex installation sequences, identifies critical paths and develops recovery plans when required
Supervises and coordinates complex prototype system installations
Maintains the Operations Daily Status chart to include, but not limited to, work progress, accrued hours, estimate to complete (ETC), constraints, recovery plans, action items, conformity status, and others, as assigned
Interprets complex engineering drawings and develops an installation plan
Liaison with design engineers for resolution of installation issues
Ensures that all work performed by, or under their supervision, whether in-house or by a subcontractor, is performed in an airworthy manner and in compliance with approved technical data and has had all maintenance steps accomplished
In this position, a supervisor may not supervise the maintenance, preventative maintenance or alteration, or approve and return to service, any aircraft, or part thereof, for which that supervisor is rated unless that supervisor has satisfactorily performed the work concerned at an earlier date
Responsible for on-time delivery and adjustments of aircraft delivery schedules
Works and supports non-standard shifts to support the programme
Interacts and communicates with multi-national customers
OTHER DUTIES:
Performs other duties as assigned
SUPERVISORY RESPONSIBILITY:
Carries out supervisory responsibilities in accordance with the organisation's policies and applicable laws. Responsibilities include, but are not limited to, interviewing and training; development of technical and leadership skills; planning, assigning and directing work; appraising performance; rewarding and disciplining employees; addressing complaints and resolving problems. 
SAFETY RESPONSIBILITY:
Duties shall include observing all company, health, safety and environmental rules, ensuring provision of full information on area-specific safety orientation, identifying all unique hazards, and ensuring the proper equipment is available to carry out the job in a safe manner. Also, the entire work area must be routinely inspected to maintain a high standard of housekeeping and low incidence of physical hazards, and all accidents must be promptly reported. 
QUALIFICATION REQUIREMENTS:
To perform this job successfully, an individual must be able to perform each essential duty satisfactorily. The requirements listed below are representative of the knowledge, skill, and/or ability required. Reasonable accommodations may be made to enable individuals with disabilities to perform the essential functions.
KNOWLEDGE SKILLS AND ABILITIES:
Excellent people skills as demonstrated through positions in supervisory and leadership
Ability to multitask in demanding, evolving and dynamic conditions
Ability to maintain job performance in a high-stress environment
Ability to effectively communicate with culturally diverse groups of individuals
Ability to adapt to high stress, demanding environment for extended periods of time
Proficient with Microsoft Office Suite 
EDUCATION AND EXPERIENCE:
Minimum of three (3) years' practical experience in the procedures, practices, inspection methods, material, tools, machine tools, and equipment generally used in the work for which the station is rated. Experience must be within the last 18 months to ensure currency with aircraft procedures
Airframe or Airframe & Powerplant (A&P) certification required
Minimum of 18 months aircraft VIP completions experience preferred
Previous supervisory experience preferred
PHYSICAL EFFORT AND DEXTERITY:
While performing the duties of this job, the employee will be required to sit; use their hands and arms; talk or hear; and focus on objects close up. The employee will also be required to stand, walk, stoop, kneel, crouch or crawl. The employee may be required to lift and/or move up to 25 pounds and occasionally lift and/or move up to 50 pounds.