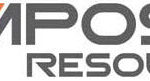 Website Composite Resources
Manufacturer of composite components and tooling
About the company:
Composite Resources is an innovative, rapidly growing manufacturer of composite components and tooling. Our constantly evolving portfolio of projects includes components for clients in the aerospace and defense industries.  At Composite Resources, we embrace a culture defined by teamwork, ownership, and accountability. We offer a competitive benefits package including PTO, paid holidays, and 401K. Composite Resources is an equal opportunity employer.
About the position:
As a Composite Technician, you will be hands-on involved in composite projects working in a clean, team oriented
environment. We are constantly using new processes and materials and taking on new projects so, if you work well
independently and have the desire to learn and grow, this would be a perfect fit for you.
Hours:
1st Shift:   7:00 a.m. – 3:30 p.m.
2nd Shift:  2:30 p.m. – 11:00 p.m.
Qualifications:
High School Diploma or equivalent
1 – 3 years , minimum, experience with composite materials (i.e. Carbon Fiber, Kevlar & Fiberglass)
3-5  years of experience in a fast paced manufacturing environment
Ability to read, interpret, and suggest improvements from work instructions (SOPs)
Mathematical knowledge of decimals and fractions
Measurement competencies-Calipers, Micrometers, Tape measure, Indicators, etc.
Responsibilities:
Hand lay-up of composite materials (Wet & Prepreg)
Vacuum bagging process and procedures
Application and understanding of resin systems (Epoxy, Polyester, Vinyl ester, Silicones, etc.)
Performing hand-finishing operations on patterns and molds
Ability to use a variety of hand tools in cutting, grinding, fitting and assembling
Adhesive bonding applications
Assembly of structures including setup, bonding and fastener applications
Attention to detail and accuracy while working with tight tolerances
Performing self-quality checks
Additional Requirements:
Must be willing to work overtime and weekends when necessary
Standing for long periods of time
Ability to lift up to 40 pounds
Valid driver's license