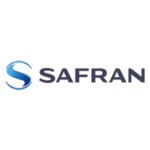 Website Safran
') } else if (width >= 425) { console.log ('largescreen'); document.write('') } else { console.log ('nompuad'); document.write('') } // -->
The responsibility of a Configuration Engineer 1 (CE1) is to create configuration management documentation, maintain configuration management databases and create reports for the programs. She/he supports the change management process with documentation and administrative duties. The CE1 prepares configuration change documents for programs in production and supports their implementation into the product. She/he completes configuration management tasks on-time to support programme schedules.
Create and maintain master configuration documents for the programme
Works with affected departments to ensure configuration changes are understood and incorporated
Prepare documentation required to define and control engineering data and configurations
Input and update engineering configuration information and ensures its accuracy
Assure electronic transmittal of programme data in accordance with programme requirements
Maintain database records, prepare forms, and verify information related to configuration management activities
Prepare configuration reports of product baselines, engineering changes, and change proposals and their applicable status for the programme
Collect and compile impacts for changes from affected disciplines
Send, receive, and distribute configuration management information to and from the customer
Job requirements
Education: Associate's degree or equivalent in a related field (e.g. Business Administration or information Systems) required.
Experience: Minimum 1-3 years in Configuration Management or a related technical discipline such as Technical Publications; in Configuration management or a related technical discipline such as Technical Publications;
Computer Skills:
Intermediate/proficient knowledge Microsoft Office (Word, Excel, PowerPoint)
Microsoft Windows experience
Other Skills:
Able to read and understand engineering drawings and change notices
Effective oral and written communications skills
Demonstrated ability to handle multiple projects and assignments with attention to detail
Problem solving, well organised, detailed oriented and accurate
Additional Preferred Skills: (not required)
Experience within an aerospace/manufacturing environment
Bachelor's degree preferred.
MS Excel macro programming a plus
CATIA V5 (View/Analyze) and SmarTeam preferred
Some knowledge of relational databases a plus
It is the policy of Safran to provide equal employment opportunity to all individuals regardless of their race, colour, religion, sex, sexual preference, gender identity, pregnancy, age, national origin, disability, military or veteran status, citizenship status, genetics, or any other characteristic protected by applicable federal, state, and local laws
Description: Entry-level position within field.
Company information
Safran is an international high-technology group, operating in the aircraft propulsion and equipment, space and defence markets. Safran has a global presence, with more than 92,000 employees and sales of 21 billion euros in 2018. Working alone or in partnership, Safran holds world or European leadership positions in its core markets. Safran undertakes Research & Development programs to meet fast-changing market requirements, with total R&D expenditures of around 1.5 billion euros in 2018.
Safran is ranked among the Top 100 Global Innovators by Thomson Reuters and is featured on the "Happy at work" rankings. The Group places fourth on the Universum ranking for the favourite companies of newly qualified engineers in France.
Safran Cabin provides all elements of a seamlessly integrated Cabin Interior. From the overhead bins, lavatories and galleys to crew rests and cargo containers, either as independent world-class products or as a fully integrated cabin. The company is headquartered in Huntington Beach in Southern California, USA and operates 30 sites in 11 countries. The over 13.000 employees across the globe serve virtually all the airlines, aircraft leasing companies and airframe manufacturers worldwide.