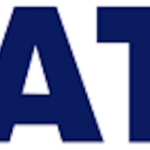 Website Pilatus
') } else if (width >= 425) { console.log ('largescreen'); document.write('') } else { console.log ('nompuad'); document.write('') } // -->
Take-off with Pilatus! We have an immediate opening at our US completions centre. Our new facility features state-of-the-art fabrication and installation shops and is custom-designed to conduct aircraft interior and exterior completions for all PC-12 and PC-24 aircraft delivering to North and South America.
What you will do:
Develop processes and procedures that assure Pilatus Class customer support services for the owner/operators of Pilatus aircraft
Document, communicate and escalate, when required, all key issues (customer, product, and service-related) to the VP Customer Service
Manage Technical Publications subscriptions and delivery through Pilbal
Develop and manage Pilbal CrystalCare system and procedures
Prepare annual expense budgets for customer relations department
Prepare and present at industry meetings including NBAA, POPA, regional operators conference, support meeting, sales meeting, etc
What you bring:
Bachelor's degree or equivalent combination technical training and work experience in aviation field
5-7 years of technical customer operations experience in aviation, thorough PC-12 knowledge preferred
Professional manner and excellent communication skills essential
Ability to manage, assign, and track multiple tasks in a fast-paced demanding environment while maintaining a pleasant demeanour with the team and the customers
Advanced computer skills including MS Windows and MS Office Professional
Ability to travel (less than 25%)

Pilatus offers an excellent compensation package, including medical, dental and vision coverage, health savings account contributions, life and long-term disability insurance, 401(k) retirement plan with generous company match, tuition assistance, and more! Include the position title in the subject line and email cover letter and resume to employment@pilbal.com.