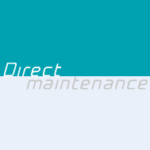 Website Direct Maintenance
') } else if (width >= 425) { console.log ('largescreen'); document.write('') } else { console.log ('nompuad'); document.write('') } // -->
Direct Maintenance. Line Maintenance. Excellence in Action.
EASA Part 66 CAT A/B1 Engineers wanted for Dusseldorf, Berlin / Tegel and Hamburg
Are you looking for an aircraft engineering job with a company that has a true team spirit?
Have you ever had the desire to work on wide-body aircraft and are you looking for a job with a company that has team spirit? This is your chance to become part of a dedicated and professional team, to develop yourself in sync with your ambitions and to undergo further aircraft type training.
Due to our continued expansion, we are accepting applications for Licensed Aircraft Engineers holding EASA Part-66 AML for our Düsseldorf Airport (DUS), Berlin Tegel (TXL) and Hamburg (HAM) (Germany) branch.
Our Licensed Engineers are involved in organising and performing any of the Line Checks, Daily Checks or other Maintenance tasks as required by our customer airlines. The Licensed Engineers, as well as our Mechanics, report to the Maintenance Manager of the subject station.
Requirements:
• Solid technical background;
• Holder of the EASA Part-66 CAT A/ B1 Aircraft Maintenance License;
• Holder of the A320/ CFM type rating with preferable LEAP engine combination.
• Minimum 5 years' experience in line maintenance as CRS engineer within an approved line maintenance organisation;
• Valid Zuverlässigkeitsüberprüfung (ZÜP) (according §7 Luftsicherheitsgesetz)
• Good command of English and German,
• Driving license;
• Passport holder of an EU member state.
Personality:
• You have a no-nonsense and pro-active personality;
• You are a self-starter with the abilities to make your own decisions when required;
• You can work both independently and as a member of a team;
• You are willing to work for a young and dynamic organisation which demands devotion and flexibility.
We offer:
• The opportunity to become part of a dedicated and professional team;
• The possibility to develop yourself in sync with your ambitions;
• The possibility to work at our foreign line stations from time to time;
• A package in line with your experience and knowledge;
• Aircraft type training or engine differences training for suitable candidates.
To respond:
Please forward the following documentation before 15th January 2019 in PDF colour scanned format via email to HR@directaviation.aero
• Full and detailed CV;
• EASA Part-66 AML;
• Basic training certificates;
• Type training certificates for all airframe and powerplant(s) outlined within the AML;
• Passport copy;
• Experience records/release letters displaying CRS on applicable type;
• Written references from employers from within the past 24 months.