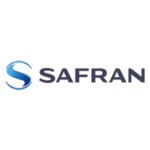 Website Safran
') } else if (width >= 425) { console.log ('largescreen'); document.write('') } else { console.log ('nompuad'); document.write('') } // -->
The mission of the Director of Quality ("DQ") is to lead an organisation of quality professionals and establish world-class systems, processes and tools which will pivot the Quality group away from an oversight and inspection function to an insight and innovation disposition, driving insight into how to develop more reliable products upfront by implementing major changes in the Quality Management System. The DQ will be expected to partner with Engineering and Manufacturing to drive root cause analysis, proactively target potential risk areas, and seize opportunities that will optimize quality.
Essential Duties and Responsibilities
Analyse and continually improve the current quality system, including shifting the current focus from inspection to insight and innovative approaches to building quality into the product at every step
Develop the Quality organisation, including the appropriate deployment of talent, implementing processes, documentation standards and training for current Quality staff, as well the entire organisation focused on achieving quality objectives under the QMS
Ensure customer confidence in all of WWS products, working to resolve current quality issues in a cross-functional and timely manner while institutionalising processes and practices to prevent future issues
Enhance and ensure ongoing improvement of supplier quality, working effectively cross-functionally to drive the improvement of the supply chain, including quality standards and supplier certification and monitoring
Ensure the maintenance of all existing certifications, including AS9100, FAA, and any other certification required by WWS and/or its customers. Respond as appropriate to all outside requests regarding quality issues. Institute mechanisms to translate all customer and third-party requirements into requirements within the WWS QMS
Benchmark quality metrics, including first pass yield and warranty costs. Using Lean tools and other problem-solving methodologies, drive a continuous improvement mindset with respect to Quality throughout WWS
Act as the primary interface with the FAA and MIDO, maintaining a positive and constructive relationship with representatives from these and other regulatory agencies
Carry out supervisory responsibilities in accordance with the organisation's policies and applicable laws, including interviewing, hiring, and training employees; planning, assigning, and directing work; appraising performance; rewarding and disciplining employees; addressing complaints and resolving problems
Perform other duties, as required
Competencies
To perform the job successfully, an individual should demonstrate the following competencies:
Strategic Thinking
Business Acumen
Leadership
Results Driven
Problem Solving/Analysis
Collaboration Skills
Job requirements
Education: Bachelor's degree in engineering, aerospace or related field required. Master's degree preferred.
Experience:
• 15+ years in manufacturing management/quality assurance, preferably in a process-oriented operation and/or related industry. 5+ years in a management capacity role in a Quality Assurance organisation required
• Previous experience in a $75M+ aerospace component manufacturing or assembly company with multiple sites; secondary markets could include automotive and medical devices.
• Training, certification, and experience implementing Continuous Improvement, Lean manufacturing, Six-Sigma, etc. required
• 5+ years in a Lean enterprise manufacturing environment
• Experience working with manufacturing based technology, processes, and principles
• Experience with NADCAP and AS9100C, along with FAA certification (145 & Part 121) are all preferred
• Capability to develop and coach individuals to higher performance
Specificity of the job
This position requires up to 25% travel. Frequently travel is outside the local area and overnight. Some of the travel is international.
Company information
Safran is an international high-technology group, operating in the aviation (propulsion, equipment and interiors), defense and space markets. Its core purpose is to contribute to a safer, more sustainable world, where air transport is more environmentally friendly, comfortable and accessible. Safran has a global presence, with 79,000 employees and sales of 16.5 billion euros in 2020 and holds, alone or in partnership, world or regional leadership positions in its core markets. Safran undertakes research and development programs to maintain the environmental priorities of its R&T and Innovation roadmap.
Safran ranks first in Forbes's 2020 list of the World's Best Employers for its sector.
Safran Cabin is a world leader in fully integrated Cabin Interiors, Catering Systems and Cargo Equipment.