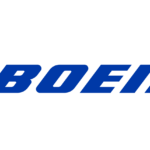 Website Boeing
') } else if (width >= 425) { console.log ('largescreen'); document.write('') } else { console.log ('nompuad'); document.write('') } // -->
At Boeing, we innovate and collaborate to make the world a better place. From the seabed to outer space, you can contribute to work that matters with a company where diversity, equity and inclusion are shared values. We're committed to fostering an environment for every teammate that's welcoming, respectful and inclusive, with great opportunity for professional growth. Find your future with us.
Introduction:
This new role is based within the Boeing Global Services (BGS) EASA Modifications Team in Frimley, Surrey, where we hold EASA and GCAA Part 21J Design Organisation Approval (DOA). This centre has a highly skilled team of engineers that is growing in 2021.
The role:   
BGS EASA Mods are looking for a multi-skilled Senior Stress Engineer to support the certification of large aircraft modifications to demonstrate compliance with relevant regulatory and customer requirements and procedures defined in the company's Design Organization Handbook (DOH).
Responsibilities:
Reporting to the Structures Engineering Manager and working with the global engineering services team, across multiple time-zones, in order to identify requirements and their associated solutions for active and upcoming projects
Lead certification activities to ensure compliance with design requirements, and be a technical focal for certification and stress issues relating to large aircraft modification programmes
Compile and review structural substantiation documents related to:
Product certification and integration to the aircraft of:

New seating installations
New monument and furniture Installations such as Galleys, Lavatories, class dividers, first-class suites and VVIP furnishing.
Cabin interior changes including LOPAs, Passenger Service Unit layouts, LRU installations, etc…
Primary structure changes including:

Antenna Installations
Fuselage Modification
Act as Boeing representative during customer meetings such as ITCM, PDR, CDR and FAI in support of active and upcoming projects. Provide additional on-site support to assist customers during the embodiment phase of the project.
Important Information:
This requisition is for a locally hired position in the UK. Candidates must have current legal authorisation to work immediately in the United Kingdom. Boeing will not attempt to obtain Immigration and labour sponsorship for any applicants.
Benefits and pay are determined at the local level and are not part of Boeing US-based payroll.
Required Qualifications:
Ideally hold a Bachelor's Degree within Aerospace/Aeronautical Engineering Six (6) years relevant experience.
Current or recent employment within the aerospace industry specifically working with an EASA Part 21J Design Organisation (or equivalent) is essential
Current or recent appointment as an EASA Compliance Verification Engineer (CVE) with terms of approval relevant to the stress/structures discipline (Panel 3) is highly desired
Proficient in hand calculations, using classic stress analysis techniques
Proficient in Finite Element Analysis
Able to demonstrate a comprehensive working knowledge of EASA regulatory and airworthiness requirements including (E)TSO, CS-25, JAR-25 and FAR 25 requirements (relevant to the stress/structures discipline)
Knowledge and experience of aircraft interior reconfiguration programmes and primary and secondary aircraft structures
A high level of attention to detail and professional integrity
Ability to work on multiple programmes with varying level of requirements efficiently and effectively
Ability to prioritise workloads and show flexibility to changing situations / demands
Vaccination requirements:
Boeing is implementing new requirements for employees to be fully vaccinated from COVID-19 or have an approved reasonable accommodation based on local legislation in several countries including US-based employees. Please refer here for current vaccination and/or reasonable accommodation requirements, and timelines based on location.
Equal Opportunity Employer:
Boeing is an Equal Opportunity Employer. Employment decisions are made without regard to race, color, religion, national origin, gender, sexual orientation, gender identity, age, physical or mental disability, genetic factors, military/veteran status or other characteristics protected by law.
Experience Level
Individual Contributor
Contingent Upon Program Award
No, this position is not contingent upon program award
Schedule
Full time