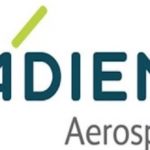 Website Adient Aerospace
') } else if (width >= 425) { console.log ('largescreen'); document.write('') } else { console.log ('nompuad'); document.write('') } // -->
Adient Aerospace is a Joint Venture between Adient and Boeing. Boeing brings a deep knowledge of Aerospace, and Adient is the world's leader in automotive seating. At Adient Aerospace, it is our mission to deliver innovative seating design through precise operational excellence, resulting in a superior customer experience. We bring the right pieces together, in precisely the right way, at precisely the right time.
Adient Aerospace is looking for an Engineering Manager to join our team in Huntington Beach, California (This is not a remote position, must live in or be willing to relocate to Southern California.) We look for highly proficient individuals who are collaborative, value diversity, enjoy working as a team, and share our passion to succeed. We invest in our employees with opportunities for professional development and we offer competitive benefits. Are you the right piece to complete our puzzle?
JOB SUMMARY
The Engineering Manager plans, organizes and directs engineering to meet company objectives for design, new product development and improvement of existing product lines by performing the following duties personally or through subordinates.
SUMMARY OF JOB DUTIES – Essential Functions (Other duties and projects may be assigned or requested.)
Reasonable accommodations may be made to enable individuals with disabilities to perform the essential functions
Plans and formulates aspects of research and development proposals, such as objectives or purpose of project, applications that can be used from findings, costs of project, and equipment and resource requirements.
Oversees key projects, processes and performance reports, data, and analysis. Plans documentation system.
Develops, determines, and implements policies, procedures and programs.
Selects correct design concepts and fundamental technology used for new products or improvement for existing ones.
Ensures the on-time or early release of drawings to support operations.
Manages on-budget and on-quality performance continuously
Reviews and analyzes proposals submitted to determine if benefits derived and possible applications justify expenditures.
Develops and implements methods and procedures for monitoring projects such as preparation of records of expenditures and research findings, progress reports, and staff meetings to inform management of status of each project.
Leads Engineering Design Reviews to ensure effective critical assessment of engineering solutions against business, customer, and certification requirements.
Working with the manufacturing, operations and quality manager, reviews and monitors quality and process improvements and new product development.
Reviews operations and plans to meet requirements for sales planning and to ascertain engineering requirements to develop new markets.
Implements and maintain Key Performance Indicators (KPI).
Maintains staff by recruiting, selecting, orienting, and training employees; developing personal growth opportunities; responsible for adhering to budgetary guidelines.
Accomplishes staff results by communicating job expectations; planning, monitoring, and appraising job results; coaching, counseling, disciplining employees; developing, coordinating, and enforcing systems, policies, procedures, and productivity standards.
Maintains a safe, secure, and legal work environment, adhering to all Company policies and procedures.
Contributes to team effort by accomplishing related results as needed.
Maintains and protects the confidentiality of the Company's information and products.
GENERAL QUALIFICATIONS – Education, Knowledge, and Experience
Education:
Bachelor's Degree in Engineering or related field
Experience:
A minimum of 5 or more years of direct experience
Skills:
Project management, problem solving/analysis, technical capacity, communication proficiency, leadership, financial management.
Preferred Skills/Experience:
Experience in working at a high pace with change settings; able to provide direction and pivot where needed whilst facing high levels of ambiguity
Entrepreneurial and engaging leadership style, forward thinker, fostering a growth mindset
Driven to take ownership and holds oneself and others accountable for delivering results
Ability to foster a collaborative team environment with open communication, identifying problems and establishing resolutions
Other:
Extended or irregular hours may be required.
Must be authorized to work in the United States.
Adient Aerospace is an "at-will" employer; employment is at the mutual consent of both the employee and the employer, and may be terminated at will for any reason, with or without cause, at any time during employment with the Company.
As business conditions warrant a change in the operating necessities of the Company, all employees are expected to react productively, handle other essential tasks assigned now or in the future.
Tasks may vary slightly based on products produced at a division.
Reasonable accommodations may be made to enable individuals with disabilities to perform the essential functions.
CERTIFICATES AND LICENSES
SUPERVISION PROVIDED TO THE POSITION
Direction is provided for assignments in terms of desired outcome (goals), timing and budget.  Work is reviewed or measured in terms of meeting organizational objectives and schedules.
LEADERSHIP RESPONSIBILITY
Manages a team of direct reports
Manages team for adherence to organizational goals, operating policies, and budgetary guidelines.  Manages team performance and is responsible for training and coaching.
PROBLEM SOLVING
Develop and provide solutions to complex problems based on established precedents and are consistent with organization objectives.
LANGUAGE SKILLS
Ability to communicate effectively in English, both verbally and in writing.