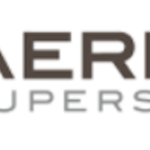 Website Aerion Supersonic
') } else if (width >= 425) { console.log ('largescreen'); document.write('') } else { console.log ('nompuad'); document.write('') } // -->
What We're About
Aerion is on a mission to revolutionise global mobility by building the next generation of high-speed global transportation networks. We are committed to a vibrant and connected world where distance is no longer a barrier, and to innovation that is kind to our planet. Working at Aerion is so much more than building the world's first carbon-neutral supersonic aircraft – it's about bringing humanity closer together.
Here's the deal:
We plan have this position start work in our temporary facility, Aerion South, at Melbourne-Orlando International Airport. Start date will be contingent upon successful completion of our Design Readiness Review (DRR) anticipated in Q2 2021.
As a Human Factors /Ergonomics Engineering Specialist you will help define industry-leading ergonomics for pilots, passengers, and maintenance and service personnel. You will report to the Flight Deck Integrated Product Team (IPT) Lead and Cabin IPT Lead for certain tasks. Candidates shall have in-depth knowledge of ergonomics analysis and evaluation techniques, with topics covering reach, vision, actuation and abuse force, comfort, ingress and egress. You will join a small but highly experienced team, working closely with our suppliers, to design and develop a state-of-the-art flight deck and cabin for a revolutionary supersonic business jet.
On any given day you might:
Conduct ergonomics analyses using a digital mock-up, focusing on reach, vision, actuation and abuse forces, and comfort
Design and fabricate ergonomic mockups and test plans
Conduct ergonomic evaluations within the flight deck and cabin mock-up for passenger comfort, reach, access, cabin environment, physical inputs, tactile and haptic and response characteristics of physical interactions
Conduct head strike occupant safety analyses
Evaluate ingress and egress
Assess maintenance accessibility
Assess glare and reflectivity within the flight deck
Develop and document evaluation and assessment plans
Synthesise and analyse evaluation and assessment data
Document evaluation and assessment findings in formalised reports
Establish requirements
Interact directly with suppliers
Define traceability to the regulations, guidance, and industry standards
Be responsible for validation and verification of requirements
Ability to concisely report status
Provide expert level guidance on both practical and theoretical aspects of ergonomics
Provide support for engineering, certification, and flight test departments from concept to product certification
Foster a culture that inspires high levels of performance and employee retention
We're looking for someone who has:
Bachelor's degree in relevant field
10+ years of experience within the Ergonomics discipline
Experience working in JACK
Experience working with Siemens NX or other CAD platforms preferred
Experience working on aircraft development programs
Strong experience outside aviation will be considered
Familiarity of ergonomic industry standards
Familiarity with head strike analysis preferred
Familiarity with glare and reflectivity analysis preferred
Familiarity with the following or related software: MADYMO, Ansys SPEOS, and University of Michigan 3DSSPP
We want to build a company around people who are:
Highly self-motivated with a strong bias for action
Effective at nurturing strong professional relationships
Committed to fostering a culture of empowerment & creativity
Just good people!
Let's Build a Company Together
We are looking for creative, courageous pioneers and innovators; people that are committed to having a profound impact on our world. We are looking for people who believe in a bold vision and can back it up with successful execution. People that love the beauty of flight and are deeply committed to protecting our planet. People that have unquestionable integrity and are committed to building a company the world can trust, and products that our customers know are safe.