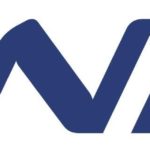 Website Finnair
') } else if (width >= 425) { console.log ('largescreen'); document.write('') } else { console.log ('nompuad'); document.write('') } // -->
In support of multiple ambitious cabin programmes, we are looking for an experienced and customer centric
Manager, Cabin Interior Development
to lead and develop the design vision and definition of our aircraft cabins. You will be responsible for the end to end development of Finnair's aircraft cabins including passenger seating, galleys, lavatories and overall cabin look and feel.
With a solid understanding of the cabin development process, you will work with a number of stakeholders to gather requirements across the business to develop cabin definitions and LOPA that best maximise business opportunity to Finnair while also maximising customer experience. Working in tandem with appointed design partners, engineering, technical program managers and suppliers, you will develop the overall look and feel of the cabin taking into account aesthetics, comfort, ergonomics and functionality.
Throughout the programs you support program managers as required and ensure that lines of communication are open and functioning between design partners, internal stakeholders and selected vendors/suppliers to ensure the cabin is delivered as intended and development remains on track.
Adept with the supply base in aircraft interiors and airframe manufacturers, you will assist the procurement team with the tender and supply of cabin commodities in developing detailed specification to tender against and by contributing heavily in the evaluation process.
You will maintain a close eye on competitors and are always up to speed on latest industry insights. With a deep understanding of Finnair's fleet and cabin lifecycle, you will develop a cabin roadmap to identify windows of opportunity for future cabin refurbishment and renewal to maintain cabin quality and great customer experience. Working closely with the engineering and fleet presentation you will develop standards and monitoring for cabin quality to ensure our customer's expectations are met on a day to day operational level.
We have high expectations for this role and qualified and experienced candidates specifically with aircraft interiors background need only apply. Finnair is willing to offer relocation  and sponsorship for working rights in Finland to the right candidate if so required.
Applications close January 7th 2019, if you have any queries please contact jobs@finnair.com