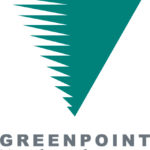 Website Greenpoint Technologies
') } else if (width >= 425) { console.log ('largescreen'); document.write('') } else { console.log ('nompuad'); document.write('') } // -->
Job Opening: Installation Manager
Known worldwide for aerospace technical excellence
Greenpoint delivers nose-to-tail VIP Jet aircraft interiors for private clients and Heads-of-State. We are proud to be known in the aerospace industry for our design and engineering innovation, award-winning company culture, and on-time delivery of our beautiful products. Click the following link to learn more about life at Greenpoint: http://greenpointcareers.com/
Operations
As a key contributor to the organization's ongoing success, Greenpoint Operations, Cabinet Shop, Interiors Shop and Supply Chain teams embrace the challenge of creating custom solutions, grow their skills by working on one-of-a-kind products and lead the organization in continuous improvement initiatives
Summary
Works to ensure the aircraft schedule and installation budget is maintained by overseeing day to day operations at installation facilities. Coordinates activities to evaluate and resolve installation issues encountered during the interior completion at the installation facility by performing the following duties:
Essential Duties & Responsibilities
Oversees onsite installation of aircraft interiors. Works under the direct supervision of the Aircraft Completions Sr. Manager to ensure budget and on-time delivery goals are achieved at the Modification (Mod) Center.
Develops Modification schedule and ensures schedule adherence in support of an on-time delivery.
Maintains visibility of Mod Center task completion, assists Mod Center in sequencing and the scheduling of jobs as necessary.
Approves over and above hours when delegated by Greenpoint VP, Operations utilizing systems and processes in place to request, capture and track these hours.
Maintains oversight of interior completions, develops metrics and reports status to the Aircraft Completions Sr. Manager and VP of Program Management on a periodic basis.
Maintains a Greenpoint office at the Mod Center facility to ensure a consistent and visible presence and promote Greenpoint values.
Trains Mod Center personnel to ensure a cohesive understanding of VVIP Interior installations.
Reviews production schedules, engineering drawings and installation instructions, materiel data and related information to maintain current knowledge of the interior completion project. Ensures Mod Center personnel maintain the same understanding and holds a GTI drawing familiarization training and refresher courses as required. Also provides input for manufacturability as required.
Provides technical support to internal and Mod Center quality control, materiel, production, and other department personnel.
Interprets engineering drawings and facilitates correction of errors on drawings and documents.
Investigates reports of missing, defective, damaged, or malfunctioning parts, assemblies, equipment, or systems to determine nature and scope of problem.
Maintains visibility to adherence to contract specifications related to interior installation. Reports any issues to Aircraft Completions Sr. Manager.
Performs procurement quality inspections of suppliers, supplier components and deliverables, in support of Supply Chain Management.
Support customer reviews and meetings as required.
Oversee and assist in coordination of contractors and consultants hired in support of interior modification activity.
Balances and prioritizes requirements of multiple operation(s) requirements across multiple GTI and modification center groups.  Coordinates issues with all parties as required.
Facilitate a positive relationship with customers and vendors.
Support's Supply Chain Management to ensure kits and material are available per schedule.
Oversees gathering weights data as required.
Oversees aircraft testing for certification and return to service as required.
Provides input, as required, for proposals and change orders.
Maintain safe working environment within aircraft at facility.
Maintains regular attendance including being at work, being on time to work and working full shifts.
Other duties may be assigned.
Summary of Education, Experience & Certification
Bachelor's degree (B. A.) from four-year college or university and a minimum of four years related experience and/or training; or equivalent combination of education and experience. Aerospace background and aircraft interior modification experience required.
Employees working on programs subject to International Traffic in Arms Regulations must qualify as a US Person which is defined as a US Citizen, a Permanent Resident who does not work for a foreign company/foreign government/foreign governmental agency or organization, or a political asylee for legal compliance purposes.
Required Knowledge, Skills & Abilities
Knowledge of aircraft parts and assembly.
Proven ability to read and interpret engineering drawings.
Airframe & Power Plant License desirable.
FAA DMIR desirable.
Ability to work well independently and cross-functionally as part of a team.
Strong communication, time-management, and problem-solving skills.
Ability to read, analyze, and interpret general business periodicals, professional journals, technical procedures, or governmental regulations.
Ability to write reports, business correspondence, and procedure manuals.
Ability to effectively present information and respond to questions from groups of managers, clients, customers, and the general public.
Ability to apply concepts such as fractions, percentages, ratios, and proportions to practical situations.
Ability to define problems, collect data, establish facts, and draw valid conclusions.
Ability to interpret an extensive variety of technical instructions in mathematical or diagram form and deal with several abstract and concrete variables.
Demonstrated experience with Database software; Internet software; Inventory software; Order processing systems; Project Management software; Spreadsheet software and Word Processing software.
It is the policy of Greenpoint to provide equal employment opportunities to all qualified persons without regard to race, color, sex, religion, age, national origin, marital or military status, sexual orientation, gender identity, the presence of any sensory, mental or physical disability, genetic information, or any other status or characteristics protected under federal, state or local law. If you need reasonable accommodation in completing the application, attending and/or participating in an interview or in taking any test required for employment, please contact us at jobs@greenpnt.com or 425-828-2777.