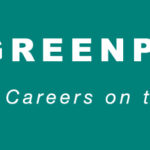 Website Greenpoint Technologies
Greenpoint is an integrated network of experts providing one-of-
Seeking Engineering Manager or Engineer Lead level of experience.
Greenpoint is an integrated network of experts providing one-of-a-kind, quality craftsmanship to deliver nose-to-tail VIP and VVIP Boeing Business Jet aircraft interiors for private clients and Heads-of-State.  Greenpoint also provides repair, refurbishment, and paint services for the following business aircraft: Boeing, Gulfstream, Challenger, Beechcraft, Learjet, Citation, Pilatus, and Piaggio.  We are proud to be known in the aerospace industry for our design and engineering innovation, award-winning company culture, and on-time delivery of our beautiful products.
Greenpoint Engineering
At Greenpoint, we strive to find engineers who can bring their creativity to the table, collaborate with one another, communicate fully and are committed to precision and excellence. Join our team as Engineering Manager or Group Lead for our, Interiors, Structures or Mechanical Systems team.
The responsibilities of this role are:
Assists the Engineering Manager in providing leadership for the Engineering Group and supporting on-going and future GTI's programs. Leads a group of up to 15 engineers.  Provides planning, organization, coaching, mentoring and training for engineers assigned.
​ Assists the Engineering Director to guide the Interior/Structures/Systems Engineering Group to ensure successful completion and approval of engineering data packages in support of GTI STC modification programs.
Assists the Engineering Director in resource planning and hiring recommendations as required.
Conducts 1:1's and provides input on APR's (Mid-year reviews and Annual Performance Reviews) with the group of people assigned.
Provides mentoring and performance guidance to the Engineering team as assigned.
Supports the Project Engineer by managing schedule and tasks.
Assists Project Engineer in change order reviews/planning.
Supports the Project Engineer by overseeing the quality and consistency between similar drawings on all programs.
Provides status and reports as required to Project Engineers/groups and Engineering Manager.
Coordinates design concepts with internal and external partners.
Supports project meetings.
Identifies, documents and reports risk, challenges, lessons learned to the Project Engineer and Engineering Manager.
Ensures that Leads remain on task and focused on technical objectives and help out when needed.
Assists in reviewing the Statements of Work and the development of the Design Engineering bid to ensure completeness, accuracy and our ability to execute.
Target qualifications for this role are:
Bachelor's degree in Engineering, with a major in aerospace or 8 years equivalent work in aerospace industry; or equivalent combination of education and experience.  Experience working for an aircraft completions organization, preferably in a Lead Engineer position.
Employees working on programs subject to International Traffic in Arms Regulations must qualify as a US Person which is defined as a US Citizen, a Permanent Resident who does not work for a foreign company/foreign government/foreign governmental agency or organization, or a political asylee for legal compliance purposes.
In-depth knowledge, skills, and abilities for this role include:
Ability to lead a small team of engineers.
Ability to coach and motivate team of engineers.
Budget and project management experience required.
Experience leading employees/teams in productive and efficient manner.
Proficient with Microsoft Office software and applications; proficiency with AutoCAD preferred. Computer Aided Drafting/Design using AutoCAD.
Aviation background and aircraft interior experience required.
Knowledge of industry design and documentation standards.
Experience with mechanical assemblies and manufacturing technique design.
Ability to work independently and cross-functionally.
Ability to deal with problems involving several concrete variables in standardized situations.
Ability to sit for extended periods of time, use hands to lift and/or move up to 10 pounds, occasionally lift and/or move up to 25 pounds and have close/color vision ability to adjust focus.
Ability to travel as required.
Other role related information:
Experience Level: Technical Lead or Manager
Job Type: Full-Time
Location: Kirkland, WA
Travel: No
Relocation Support Available: Yes
Department: Engineering