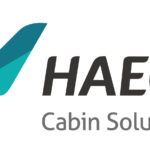 Website HAECO_Americas HAECO Cabin Solutions
') } else if (width >= 425) { console.log ('largescreen'); document.write('') } else { console.log ('nompuad'); document.write('') } // -->
Doing work that matters
Job Summary: Responsible for the development of sales and capture plans, supporting the company's goals and objectives. Work collaboratively with sales associates and operations' business units' organizations in the pursuit of new prospective customers and the retention of existing customers.  Represent the company and its product lines within the aircraft interiors industry.
Essential Job Duties:
1.     Develop and manage professional business relationships and network at all levels within the defined  target market business sector (engineering services, interior products) to which will provide access to decision makers among prospective clients.
2.     Responsible for establishing the annual sales plan in the assigned territory
3.     Assess the market and identify target customers for HAECO Cabin Solutions' product lines.
4.     Develop, maintain and execute capture plans for each of the identified target customers.
5.     Prepare and conduct presentations of company products and capabilities to current and prospective customers, organizations and trade shows as required.
6.     Maintain Customer Relationship Management (CRM) tool for tracking of customer individual proposal activity
7.     Outline customer strategy, as well as campaign strategy, including clear definition of Uniquie Selling Propositions (USP) and associated price points
8.     Responsible for ensuring that proposal content is in full alignment with the outlined campaign strategy
9.     Insures efficient and timely response to customer inquiries by working closely with cross functional teams.
10.  Control expenditures to conform to budgetary requirements.
11.  Assist the Integrated Product Team (IPT) in the development and coordination of proposals.
12.  Collaborate with legal and operations stakeholders to assure contracts are finalized with appropriate terms and conditions
13.  Support advertising and promotion objectives
Minimum
·       Bachelor's Degree; Advanced Degree desirable
·       Six (6) years of experience in sales in aviation or a closely related field.
·       In-depth knowledge of aviation interiors market (in either seating, monuments or reconfiguration and integration services)
·       Excellent verbal and written communication skills
·       Highly developed negotiation and presentation skills
·       Professional and structured approach towards sales
·       Advanced skills in MSWord, Excel, PowerPoint and Materials Requirement Planning (MRP) systems.
·       Strong team player
·       Intercultural experience with an understanding of cultural differences
·       Familiarity with financial models and basic understanding of accounting
·       Excellent technical understanding of highly complex interior products and reconfiguration services
·       Travel Expectations: greater than 50%, both domestic and international