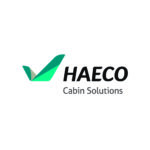 Website HAECO Cabin Solutions
') } else if (width >= 425) { console.log ('largescreen'); document.write('') } else { console.log ('nompuad'); document.write('') } // -->
Come join our dynamic team!!
The Procurement Manager will direct and coordinate activities of all procurement personnel engaged in purchasing to support manufacturing operations. This includes direct materials, raw materials, equipment, machinery, and supplies required to support plant activities and production. Responsible for evaluating suppliers, developing new suppliers and recommending actions as required to improve supplier performance.
JOB DUTIES:
Manage day to day procurement activities and agents to ensure compliance with all company and regulatory policies.
Implement and track cost savings, spending compliance and variances and prepare reports on those efforts for Senior Management.
Manage the solicitation process by drafting or reviewing Requests for Proposals, Invitations for Bids, or other solicitation methods. Review proposed solicitation recipient lists to ensure adequate competition.
Interface with suppliers to develop and maintain positive relations and ensure competitive pricing.
Oversee and direct Supply Chain metrics reporting, including supplier scorecards and performance ratings.
Confer with supplier and business representatives to obtain product information and comparisons.
Oversee and direct all material bidding systems and change notices.
Manage procurement agents in preparation of all purchase orders and obtain appropriate approvals.
Analyze market and delivery conditions to determine present and future material availability and preparation of market analysis reports.
Review purchase order claims and contracts for conformance to company policy.
Direct procurement personnel in all supplier matters.
Assist in the facilitation of continuous improvement and profitability of Sourcing and Procurement processes.
Provide Analytical support for sourcing feasibility efforts.
Carry out managerial responsibilities in accordance with the organization's policies and applicable laws.
Responsible for interviewing, hiring, and training department employees; planning, assigning, and directing work; appraising performance; rewarding and disciplining employees; addressing complaints and resolving problems.