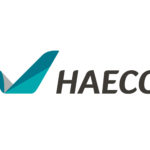 Website HAECO
') } else if (width >= 425) { console.log ('largescreen'); document.write('') } else { console.log ('nompuad'); document.write('') } // -->
JOB SUMMARY:
Development of engineering design data within budget in accordance with FAA, customer and "HAECO Americas" standards of quality, while providing technical guidance to design staff.
ESSENTIAL JOB DUTIES:
Provide technical support and guidance to engineering personnel of various disciplines for engineering programs in which HAECO is involved.  Assist and guide Engineers in accomplishing designs.
Develop well-defined HAECO  statements of work from limited customer provided specification information and aircraft surveys.
Research and review engineering data (drawings, reports, manuals, etc.) defining aircraft structure or systems to determine the most efficient method of modification or alteration.
Develop and produce design data required for the proper manufacture, assembly and installation of aircraft modifications and components.
Develop preliminary engineering analysis necessary to substantiate aircraft modifications.
Lead design teams from a technical point of view and review and check the design data produced by design engineers.
Assist with development of less experienced Design Engineers by acting as a mentor/resource.
Coordinate Certification and Substantiation activities for the Engineering UM's and ODA staff.
Serve as subject matter resource on multiple design types to other engineers within HAECO .
Interface with other HAECO  departments to ensure customer & HAECO requirements are met.
Interface with the Substantiation group and ODA representatives to ensure that all designs meet the established FAA regulatory criteria.
Convert limited modification specification information into engineering design data for use in part manufacturing and installation.
Support various design review meetings with customers.
Provide technical support to HAECO  manufacturing during the manufacturing and installation phases of HAECO  developed designs.
Provide support and supervision during installation of modifications at remote locations.
Conduct detailed audits and surveys on site at customer facilities to develop aircraft design concepts and specifications through the interpretation of preliminary specifications and customer interface.
Support other Engineering groups as workload requirements dictate.
Maintain and expand expertise in aircraft industry design concepts and standards consistent with HAECO 's work scope environment.
Provide input and suggestions for continuous improvement of various department procedures, controls, flows and systems, and become familiar with HAECO  internal policies and procedures.
Coordinate, in a professional manner, with customers, major manufacturers, vendors, FAA, or other outside agencies to promote and support HAECO  technical & commercial interests.
Must be able to work autonomously on complex design tasks.