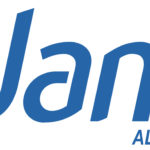 Website Jamco America
Job Title:               Contracts Manager
Department:         Business Development
Reports To:           Director, Sales and Marketing
FLSA Status:          Exempt
Summary
Responsible for the negotiation, execution, implementation and on-going management of Jamco Americas customer contracts to include: Customer Agreements, Non-disclosures, Pricing, Procurement Agreements. Risk Assessments, Terms and Conditions in accordance with company policies and procedures.  Successfully manage and coordinate the entire lifecycle of the customer contract.
Essential Duties And Responsibilities include the following with other duties as assigned:
Review Commercial and Technical proposals with Sales team and apply the appropriate contractual statements and assumptions; identify areas of risk and make recommendations to Senior Management.
Ensure contract terms are flowed down, understood and tracked appropriately, to Program Management, Supply Chain Management, Engineering, Production, Certification, Quality Assurance, Customer Service and other applicable internal departments and subcontractors to ensure contract compliance and profitable execution.
As required, conduct pricing validation efforts, risk assessment and assumption development by working with the Program Management and Proposal Engineering teams.
Work with Program Management to develop and submit Change Proposals on active programs and track Customer acceptance as required.
Work with Management as required to develop negotiation ground rules/boundaries; within the established boundaries, work with the Sales team to negotiate price, schedule, payment terms, and other contract terms in support of contract award.
Review contracts for pricing, schedule, and negotiated terms; identify areas of risks prior to and during Program Kick-Off Meeting.
Analyze contract revisions and work with internal organizations to assure compliance and/or obtain revisions to reflect accurate contractual commitments.
Assure contract language aligns with proposal assumptions, options and period of performance.
Manage contracts through the life of programs and work with internal organizations to assure compliance and/or obtain contract revisions to reflect scope growth including associated costs.
Direct internal departments to begin work on negotiated proposal efforts based on authorized methods of proceeding with work (i.e. Contract, Purchase Order, Letter Of Intent, Internal Authorization for at risk work).
Conduct Program Kick-Off Meetings with Sales, Program Management, Project Engineer, and any other internal resources, for new programs or other efforts as required.
Conduct and support meetings with Customer and Program Manager on matters that arise during the program period of performance.
Track program and change orders (sales and/or concessions) to ensure accurate invoicing and on-time delivery of products.  With support from Program Manager, lead post contract award negotiations with Customer for change in work scope, extensions to period of performance, delivery commitments.
Work with Customer Service to ensure contractual compliance to warranty management.  Review trends and identify areas for improvement.
Identify risks and elevate as required; when necessary, develop, appropriately message and send contracts letters for active programs to reserve Jamco's contractual rights and protect Jamco's interests.
Identify and monitor milestones at risk; work with Program Management to identify solutions to avoid missed/late deliverables.  Submit opportunities to mitigate risks to Executive Management for consideration.
Work with Program Management to obtain invoice approval on completed milestones and invoice.
Work with Program Management to review and approve vendor invoices related to program contract compliance.
Develop, update and maintain standard agreement templates as required.
Develop and manage General Terms Agreements with subcontractors and subsidiaries as required.
Manage Proprietary Information Agreements and Non-Disclosure Agreements with customers, potential business partners and suppliers as required.
Other duties as assigned.
Supervisory Responsibilities
This job has no supervisory responsibilities.
Qualifications
To perform this job successfully, an individual must be able to perform each essential duty satisfactorily.  The requirements listed below are representative of the knowledge, skill, and/or ability required.  Reasonable accommodations may be made to enable individuals with disabilities to perform the essential functions.
All external hiring is contingent upon the successful completion of a pre-employment drug screen and a criminal background check.
Requirements
Education and/or Experience
Position requires  BA/BS degree in Business Administration, Contract Administration, Business Law, or Paralegal Studies from accredited college or university with a minimum eight years' experience in contract management of which three years were performed in the Aerospace industry; or equivalent combination of education and experience.
Industry knowledge of AS9100 initiatives and processes
Experience negotiating with Aircraft OEMs is a plus
Ability to travel
Language Skill
Ability to read and interpret documents such a stately rules, operating and maintenance instructions and procedure manuals.
Ability to write routine reports and correspondence. Ability to speak effectively before groups of customers of employees of organization.
Reasoning Ability
Ability to apply common sense understanding to carry out instructions furnished in written, oral, or diagram form. Ability to deal with problems involving several concrete variables in standardized situations.
Mathematical Skills
Ability to calculate figures and amounts such as discounts, interest, commissions, proportions, and percentages.
Customer Orientation
Must demonstrate concern and take actions to meet requirements and high standards of quality of both internal and external customers. Must display courtesy and sensitivity. Manage difficult situations. Meet commitments. Respond promptly to customer needs. Solicit customer feedback to improve service.
Work Environment
The work environment characteristics described here are representative of those an employee encounters while performing the essential functions of this job. Reasonable accommodations may be made to enable individuals with disabilities to perform the essential functions.
The noise level in the work environment is usually quiet.