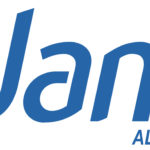 Website Jamco America
Jamco America, Inc.
Job Description
Job Title:                     Electrical Engineer 5
Department:              Engineering
Reports To:                 Manager, Electrical Engineering
FLSA Status:               Exempt
Summary
This position is responsible for leading assigned designs in the engineering department utilizing established modeling and design standards.  The Design Engineer 5 will support design and development of engineering packages based on customer and OEM requirements for production, retrofit applications and product development.
Essential Duties and Responsibilities include the following with other duties as assigned:
Assigned design tasks include but not limited to: basic aircraft electrical design, wiring  installations, wiring diagrams, cable assemblies/harnesses, detailed assemblies and  internal specifications.
Works under the direction of an engineering manager, maintains or modifies basic electronic/electrical system/subsystems based on defined requirements using approved processes and tools.
Participates in teams to support the development of designs. Supports the documentation of design implementation.
Obtain, interpret, and analyze OEM airplane install drawings using approved processes and tools.
Obtain, interpret, and analyze OEM airplane electrical design data.
Provides technical, design and informational support for airplane modifications (including full-time on-site modification support and on-call home-team support), manufacturing support and/or in-service issues.
Troubleshoots basic electronic/electrical system/subsystems problems.
Actively support engineering department goals and initiatives.
Coordinate with other departments as necessary.
Utilize internal drawing/document standards per customer or regulatory agency requirements.
Some domestic or international travel may be required.
Perform engineering design check and sign documents.  With periodical technical Provides technical, design and informational support for complex production, product support or in-service issues. Effectively troubleshoots difficult, intermittent, chronic or complex system problems.
Perform analysis of engineering designs including but not limited to Electrical Load Analysis (ELA), System Safety Assessment (SSA), Transverse Separation Analysis (TVSA), etc.
Define and oversee Design Validation testing including but not limited to Engineering Functional Testing, EMI Ground/Flight Testing, etc.
Define engineering task scope (such as work scope validation) for design tasks.
Perform engineering design/analysis with minimum technical guidance.
Provide junior level mentoring and performance management input to PE/Functional Manager.
Perform engineering design approvals (design/approval authority) and task scheduling (such as detailed schedule of a given task per program requirements).
Perform engineering design analysis and validation (such as engineering development testing, airplane and component functional test procedure, HALT, HASS, component qualification testing per RTCA/DO-160, etc).
Perform engineering project scope review, project time estimates and project RFQ commitment, along with resources planning and assignments.
Act as design authority for design tasks.
Define engineer tasks for PE/functional manager.
Supervisory Responsibilities
This job may have some supervisory responsibilities when acting in the role of Lead Engineer and as delegated by the Functional Manager.
Qualifications
To perform this job successfully, an individual must be able to perform each essential duty to the established department standards (i.e. meet published metrics). The requirements listed below are representative of the knowledge, skill and/or ability required. Reasonable accommodations may be made to enable individuals with disabilities to perform the essential functions.
All external hiring is contingent upon the successful completion of a pre-employment drug screen and a criminal background check.
Requirements
Education and/or Experience
BS degree Electrical Engineering, Aerospace Engineering or related Engineering field and 8 years or more of experience or equivalent working experience (18 years minimum in an aerospace related field).  Education level required, and amount of relevant experience required here.
Moderate travel within the U.S. and abroad may be required to support JAMCO America programs.
Language Skill
Ability to read, analyze, and interpret general business periodicals, professional journals, technical procedures, or governmental regulations.
Ability to write reports, business correspondence, and procedure manuals.
Ability to effectively present information and respond to questions from groups of managers, clients, customers, and the general public.
Reasoning Ability
Ability to apply common sense understanding to carry out instructions furnished in written, oral, or diagram form. Ability to deal with problems involving several concrete variables in standardized situations.
Customer Orientation
Must demonstrate concern and take actions to meet requirements and high standards of quality of both internal and external customers. Must display courtesy and sensitivity. Manage difficult situations. Meet commitments. Respond promptly to customer needs. Solicit customer feedback to improve service.
Physical Demands
While performing the duties of this job, the employee is frequently required to stand, walk, sit, talk and hear.  Specific vision abilities required by this job include close vision.
Work Environment
The work environment characteristics described here are representative of those an employee encounters while performing the essential functions of this job. Reasonable accommodations may be made to enable individuals with disabilities to perform the essential functions.
The noise level in the work environment is usually quiet.