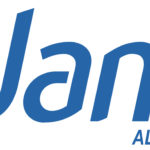 Website Jamco America
Summary
The project engineer is responsible for the delivery of the engineering group work product and, shall be the engineering contact focal for all project communication from internal and external customers and deliverables, after contract award. The project engineer shall be responsible for preparing, scheduling, leading and working with the engineering team to achieve the technical and program requirements successfully. The project engineer shall also be responsible to assure complete integration and maintain business relationships between the engineering team and all other internal customers, assuring the engineering work product meets all company goals.
Essential Duties and Responsibilities include the following. Other duties may be assigned.
Engineering Focal for internal and external customers for technical matters
Establish Tier 2 schedule based on Tier 1 schedule provided/updated by Program Manager and distribute it to all team member once updated.
Responsible to review and integrate all engineering teams Tier 3 schedules to support Tier 2 schedule.
Maintain up to date engineering work scope.
Responsible for complete seat engineering packages in accordance with established design standards and meeting the requirements of the program work scope, schedule and budget.
To identify or initiate any out of scope work to the respective Functional Managers and the Program Manager
Responsible to assess and prepare all CIP to identify any changes to work statement or scope of work, as well as coordinate CIP approvals with the PM.
Lead respective engineering teams in developing solutions and completing each engineering designs based on defined requirements using approved processes and tools
Lead of its respective group to assure proper integration/coordination to engineering designs between different functional engineering groups (EE/ME/Cert/Stress/Flam/Tech Pub/ Test Engineer/MFG Engineer) and the engineering aspect for stakeholders
Identify all technical risks leading to schedule or cost impact to Program Manager and work around the risk in a timely manner if necessary.
Identify potential work stoppages according to discipline (EE/ME/Cert/Stress/Flam/Tech Pub/ Test Engineer/MFG Engineer) and escalate when not resolvable at project focal level
Forecast project workload and assign appropriate resources.
Participate / Conduct meeting / Preparation for ITCM, PDR & CDR or any technical meeting with customer
To lead the respective technical engineering groups (EE/ME/Cert/Stress/Flam/Test Engineer) deliverables and schedule. Functional Managers to be answerable to project deliverables and schedule, while holding functional managers accountable to project schedule, budget and deliverables.
Responsible for the substantiation documents in support of project design implementation as well as supporting the DSC to upload this data to Airbus, Boeing and/or airline customer as defined in the integrated schedule.
Understands and implements regulatory certification requirements into the design packages
Responsible to fill up / update of all EAMR / CFE / BFE listing. PE to approve the  EAMR / CFE / BFE listing
Troubleshoots all engineering problems and finding solutions in completing project technical difficulties
Managing of engineering hour's consumption or allocation of hours to project technical will be responsible by respective Functional Managers.
Functional Managers to provide required resources in support of project with input from Project Leader (PM/PE/Lead).
Identify item of parts with long lead time and/or find alternate parts as replacement and for filling up / updating of EAMR.
Developing and managing the project engineering drawing trees in collaboration with the lead engineers and engineering supervisors.
Oversee Engineering and Certification testing and direct Cert to arrange the test facility as well as coordinate getting the part to the test facility
Responsible to provide project status reports and metrics in conjunction with agreed and published cadence to engineering and/or executive management.
Other duties as assigned
Supervisory Responsibilities
This job has no supervisory responsibilities.
Requirements
Education and/or Experience/Knowledge
BS degree Mechanical Engineering, Aerospace Engineering or related Engineering field and at least 12 years or more of experience or equivalent working experience.
Strong communication skills.
Professional and polished appearance and ability to establish and maintain internal and external customer relationships.
Ability to manage multiple tasks.
Team-player.
Strong verbal, written and interpersonal communication skills utilizing sound judgment and a "can do" attitude.
Proficient knowledge of Microsoft Office products.
May have Travel requirements with this position
Responsibilities
The job normally has responsibility for a number of related operations, functions, and programs constituting a large section of a large department or a small administrative department.  The job may coordinate and oversee the work of consultants, vendors, and contractors for assigned projects.
Qualifications
To perform this job successfully, an individual must be able to perform each essential duty satisfactorily. The requirements listed above are representative of the knowledge, skill, and/or ability required. Reasonable accommodations may be made to enable individuals with disabilities to perform the essential functions.
Language Skills
Ability to read, analyze, and interpret general business periodicals, professional journals, technical procedures, or governmental regulations.  Ability to write reports, business correspondence, and procedure manuals.  Ability to effectively present information and respond to questions from groups of managers, clients, customers, and the general public.
Mathematical Skills
Ability to apply advanced mathematical concepts such as exponents, logarithms, quadratic equations, and permutations.  Ability to apply mathematical operations to such tasks as frequency distribution, determination of test reliability and validity, analysis of variance, correlation techniques, sampling theory, and factor analysis.
Reasoning Ability
Ability to define problems, collect data, establish facts, and draw valid conclusions.  Ability to interpret an extensive variety of technical instructions in mathematical or diagram form and deal with several abstract and concrete variables.
Customer Orientation
Must demonstrate concern and take actions to meet requirements and high standards of quality of both internal and external customers. Must display courtesy and sensitivity. Manage difficult situations. Meet commitments. Respond promptly to customer needs. Solicit customer feedback to improve service.
Physical Demands
While performing the duties of this job, the employee is frequently required to stand, walk, sit, talk, and hear.
Travel within the U.S. and abroad is required to support Jamco America programs.
Work Environment
The work environment characteristics described here are representative of those an employee encounters while performing the essential functions of this job. Reasonable accommodations may be made to enable individuals with disabilities to perform the essential functions.
The noise level in the work environment is usually quiet.