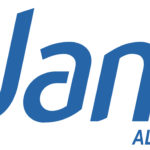 Website Jamco America
Supervisor Machine Shop – 2nd shift
298
Jamco America
Yes
Summary
Responsible for supervising production personnel and activities to optimize work flow and productivity to meet production goals.
Essential Duties and Responsibilities include the following with other duties as assigned:
•Provide hands-on leadership and motivation which reinforces a team-oriented culture to production personnel to achieve effective work flow and high quality of product.
•Responsible for managing attendance to include studying production schedules and estimating work hour requirements for completion of job assignment.  Maintain time and production records.
•Foster a cohesive team environment which builds confidence, morale, and a strong sense of team.  Empower employees so that each recognizes their role in achieving and maintaining high quality workmanship.
•Demonstrates desire to develop effective and supportive working relationships with workers/operators, thereby building mutual respect.  (Ask questions and listens to comments and concerns from production personnel.)
•Interface with various department employees /supervisors/managers on a daily basis to coordinate activities of individual departments. (Planning, Engineering, Quality Control, Maintenance, any Production Manufacturing, etc.)
•Support manufacturing efforts on the production floor and/or various locations as assigned personnel is tasked too.
•Responsible for managing manufacturing personnel including interviewing, hiring training, and developing talents of people, providing opportunities for development and growth.
•Identify, recommend, implement measures to optimize production methods, efficiency of shop, department or work crew, equipment performance, and quality of product.
•Analyze and resolve problems in the production flow to ensure optimum efficiency.
•Inspects products to verify conformance to specifications; direct setup and adjustment of machines, equipment, or processes.
•Interpret company policies to workers to enforce safety regulations as well as various company directives.
•Interpret specifications, blueprints, job orders, establish priorities, and assign duties to workers.  Establish or adjust work procedures to meet production schedules.
•Estimate, requisition, and inspect materials, consumables, tools.
•Daily use of various Microsoft office functions, MRP/ERP production systems, and other job function related software as required.
•Provide clear / concise daily work instructions to personnel.
•May be required to advise or instruct personnel in proper operation of machine tools/ practices or processes.
•May be required to instruct operators in inspection of production detail product to ensure quality / dimensional values are maintained and verified to print or model
Supervisory Responsibilities
Directly supervises subordinate leads (or Project Team Leaders) and through subordinate lead(s), supervises a total of 10-40 employees in the production unit.  Is responsible for the overall direction, coordination, and evaluation of this unit.  Carries out supervisory responsibilities in accordance with the organization's policies and applicable laws.
Responsibilities include interviewing, hiring, and training employees; planning, assigning, and directing work; appraising performance; rewarding and disciplining employees; addressing complaints and resolving problems.  Responsibilities span the entire work flow of the department.
Physical Demands:
•The physical demands described here are representative of those that must be met by an employee to successfully perform the essential functions of this job.
•Reasonable accommodations may be made to enable individuals with disabilities to perform the essential functions.
•The employee occasionally is required to walk; use both hands to finger, handle, or feel production work; use of hearing/motor skills to talk or hear.
•The employee is regularly required to sit for extended periods of time, and reach with both hands and arms.
•May require regular shop floor visits and/or regular interaction with operators / personnel/ meetings.
•The employee must be able to occasionally perform heavy lifting.
•Specific vision abilities required by this job include close vision, depth perception, and ability to adjust focus.
•Employee is required to wear, instruct, and manage the use of required PPE and/or additional safety requirements.
​Education and/or Experience
Position requires completion of Associates degree in a technical field or non-technical field, or formal certification in a technical field obtained through college level courses or professional curriculum and 3 years minimum manufacturing/supervisory experience.
Moderate travel within the U.S. and abroad may be required to support JAMCO America programs.
•3-4 years prior supervisory experience, with demonstrated ability to train/develop individuals for potential growth.
•Minimum 5 yrs. journeyman machinist level mill operation
•Proficient knowledge of 3 and 4 axis VMC setup and milling of sheet / plate / extrusion in various raw material alloys / plastics.
•Proficient interpretation of drawings, tolerances, and specifications
•Work from oral and written instructions, drawings, blueprints, various files, etc.
•Proficient interpretation of production / assembly drawings, Bill of Materials, drawing notes, etc.
•Various Haas machine tool controls. Additional machine tool knowledge a plus.
•Good understanding of G code
•Computer operating systems including Microsoft Word, Excel, Outlook, Power Point, Internet Browser systems, MRP / ERP systems.
•Ability to comprise various data metrics for quality, production, efficiency, utilization, safety purposes.
Qualifications
To perform this job successfully, an individual must be able to perform each essential duty satisfactorily. Coach or motivate a diverse group of employees daily to achieve company goals. The requirements listed below are representative of the knowledge, skill, and/or ability required.
All external hiring is contingent upon the successful completion of a pre-employment drug screen and a criminal background check.
Mathematical Skills:
•Ability to add, subtract, multiply, and divide in all units of measurements, using whole numbers, common fractions, and decimals.
•Understanding of basic trigonometry.
Work Environment
The work environment characteristics described here are representative of those an employee encounters while performing the essential functions of this job. . Reasonable accommodations may be made to enable individuals with disabilities to perform the essential functions.
•Daily office and/or cubicle space accommodations, including general discussions, conversations, etc.
•Daily Production environment sounds imposed by various machining equipment including bangs, screeches, sawing, milling, cutting, forming, assembling noises.
Typical manufacturing environment.