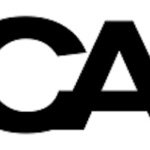 Website Recaro Aircraft Seating
') } else if (width >= 425) { console.log ('largescreen'); document.write('') } else { console.log ('nompuad'); document.write('') } // -->
We develop, produce, and market innovative seats for economy and business class, which meet the highest standards when it comes to comfort, lightweight construction and design. As an internationally renowned brand, we are one of the world's three largest suppliers of aircraft seats with our premium products. To enhance our team, we are looking to fill the position of Textile Engineer at our site in Fort Worth at the earliest possible date.
Overview
• Responsible for executing purchase orders for all serial production parts in accordance with MRP requirements, lead times, and master production schedule. Responsible for managing supplier delivery dates and adjusting for changes in the master production schedule or mitigation/expediting due to supplier delays or part nonconformity. Responsible for inventory management to assure part availability while maintaining minimal inventory levels.
Responsibilities
Safety
• Follow all office safety policies
• Ensure compliance with all shop floor safety regulations when participating in activities within any production, logistics, warehousing, or staging areas.
Compliance
• Ensure compliance with all RECARO policies, procedures, and work instructions
• Ensure compliance with any regulatory or governing body to include, but not limited to, AS9100, EN9100, ISO9001, ISO14001, FAA, EASA, Airbus, or Boeing
Procurement
• Place POs for all parts assigned per MRP to support the master production schedule
• Verify all terms and conditions of the PO with supplier
• Confirm all POs, to include quantities and delivery dates, with suppliers
Supplier Management
• Manage system notifications and evaluate current delivery dates to determine if orders need to be expedited to support production schedules or delayed to prevent untimely inventory
• Manage open orders to ensure all needed parts are on order and communicate with suppliers on a regular basis to confirm their delivery schedule
• Maintain current pricing and lead times in the system of record
• Mitigate any delays that will impact production schedules by working with Sr. Buyers, Production Scheduling, Planning and Logistics
• Escalate any situations that cannot be mitigated
Transportation
• Manage all inbound transportation from suppliers within area of responsibility
• Coordinate schedules with Logistics (receiving) and Quality (receiving inspections) for any deliveries that are outside of normal schedule, priority, or large volume and confirm adequate personnel will be available for processing
• Oversee all claims with freight forwarder and in the case of damaged goods, process new orders with supplier
Inventory Management
• Track each production order and monitor the parts in area of responsibility
• Identify any shortage and monitor, report, and expedite as required to avoid delays in production or adjustment of build schedules
• Manage inventory levels of parts in area of responsibility to ensure no additional, excess, or obsolete inventory is on hand and drive to just in time to eliminate inventory for production parts
Monitor design changes to identify:
• Inventory that needs to be used up prior to effectivity and ensure it is used accordingly
• Inventory that can be reworked to next higher index and manage the process of getting disposition, planning, and PO for rework
• Obsolete inventory that cannot be used or reworked and must be scrapped
• Monitor all Quality Nonconformance notifications (Q notes) in area of responsibility
• Ensure parts are available to complete build
• Place POs for replacement parts and expedite if needed
Qualifications
To perform this job successfully, an individual must be able to perform each essential duty satisfactorily. The requirements listed below are representative of the knowledge, skill, and/or ability required. Reasonable accommodations may be made to enable individuals with disabilities to perform the essential functions.
Education/Experience:
Education:
• Bachelor's degree in related field; 8 years of experience in procurement or related field may be substituted for college.
Experience:
• Professional attitude, positive outlook, and excellent communication skills
• Frequent interactions with all levels of the organisation including executive management; in addition there's a considerable amount of interfacing with suppliers and customers
• Able to manage through influence, specifically with Engineering and Quality groups
• Capable of working in dynamic situations and take on tasks outside standard work scope.
• Ability to effectively lead a small group
• Ability to understand basic material movement processes
You will be a perfect fit for our team if you are enthusiastic about innovative products, enjoy setting ambitious goals, love taking on responsibility, are motivated by an environment of appreciative, trusting collaboration, and have a strong creative drive. In return, we promise to give you the freedom to develop your potential with individual development opportunities and will provide you with the necessary competencies to increase your personal responsibility so that you can face the future together with Recaro.
Our recruiting team looks forward to receiving your application. Your personal information will be kept confidential. We are an equal opportunity employer and value diversity. All employment is decided on the basis of qualifications, merit and business needs.