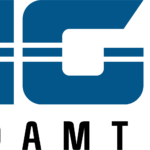 Website MGR Foamtex Ltd
') } else if (width >= 425) { console.log ('largescreen'); document.write('') } else { console.log ('nompuad'); document.write('') } // -->
About us
Established in 1985, MGR Foamtex is Europe's leading manufacturer of advanced passenger upholstery systems for Airline Premium Cabin seating.
Motivated by a holistic design philosophy we work with Airlines, Seat Manufacturers & Design Agencies worldwide to provide innovative & ground-breaking products for today's & tomorrow's cabin interiors.
This is a great opportunity to join our innovative team!
Description
Reporting to our Engineering Manager, you will be a key member of the team. While carrying out engineering tasks using our Siemens SolidEdge CAD system, you will lead technical development of new customer programmes, in-house projects & provide support for existing products in service.
You will work closely with Programme Management to define the development timeline & ensure deliverables are on time.
Key Responsibilities
• Carry out 3D CAD development, working primarily with customer surface / packaging data, from concept through to serial production.
• Create high quality, concise Engineering Drawings & progress these through our Engineering Change Management process.
• Track & report project progress ensuring all time, cost, quality & weight targets are monitored, managed & met.
• Participate in internal & external Design Reviews, supporting each step of the New Product Introduction (NPI) process through formal project framework stage-gates.
• Communicate effectively & professionally with Customers, Suppliers & Colleagues.
• Become a Check Authority, to peer-check the work of other Engineers.
Skills & Experience
• Recent experience of using Siemens SolidEdge CAD (essential).
• Proven track record of managing projects from concept through to manufacture.
• Mechanical engineering degree (or equivalent experience).
• Minimum 5 years post-graduate experience, within a mechanical engineering field.
• Excellent communication skills, verbal & written.
• Team player, enthusiastic with a positive 'can do' attitude.
• Ability to work under pressure, to multi-task & manage own time to meet required deadlines.
• Aircraft Cabin Interior Engineering Experience (desirable but not essential).