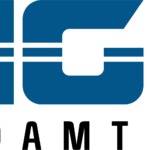 Website MGR Foamtex
') } else if (width >= 425) { console.log ('largescreen'); document.write('') } else { console.log ('nompuad'); document.write('') } // -->
MGR Foamtex is Europe's leading supplier of advanced upholstery
MGR Foamtex is Europe's leading supplier of advanced upholstery systems for premium aircraft cabins. We design and manufacture a wide range of specialist components and supply most of the World's leading airlines.
MGR is seeking an experienced hands-on and flexible Production Manager to help drive the next phase in the company's growth and development.
The Production Manager is responsible for ensuring the customer delivery deadlines are met, whilst working to improve efficiency. They will lead and motivate the production teams over two sites to achieve the high-quality standards required by MGR's customers. Working with the Operations Department, they will plan and schedule the workloads through the workshops. Building on existing best practice, the development and management of delivery metrics will be an important part of the role.
Working with the Design Engineers, the Production Manager will coordinate the technical support to bring new programmes into production, and to drive improvements in design and process. A track record of driving change within an AS9100/ISO9001 environment would be an advantage.