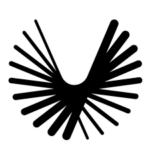 Boom Supersonic
') } else if (width >= 425) { console.log ('largescreen'); document.write('') } else { console.log ('nompuad'); document.write('') } // -->
Boom Supersonic is the Denver-based startup bringing supersonic flight back to the skies with Overture. As the world's fastest airliner, Overture is designed and committed to industry-leading standards of speed, safety and sustainability. Flights twice as fast as today's commercial airplanes, means we can go twice as far—bringing more people, places, and cultures into our lives.
Boom is the first commercial airplane manufacturer to commit to a carbon-neutral flight test programme and to build sustainability into its entire aircraft programme. Founded in 2014, Boom has assembled a team of over 140 full-time employees who have made contributions to over 220 air and spacecraft programmes.
Are you passionate about building the future of transportation? Help us make aviation history.
Role overview
We are seeking an Aircraft Configuration Specialist to join our team. You will be responsible for developing the conceptual / preliminary aircraft systems configuration/layout and system integration for Overture at Boom Supersonic and support building of a world-class team.
Main responsibilities:
Work hand-in-hand with the Chief Engineer, Engineering Team and Programme Leadership to architect and design the Overture aircraft
Support / Lead trade studies of aircraft structural and systems layout to find the right solution for Overture
Design (CATIA) high level (low fidelity) and major components (fuselage, wing, inlets etc.) layouts to support the trade studies
Support manufacturability studies of the structural components
Qualifications:
A Bachelor's Degree in engineering or related experience required
10 + years of aircraft configurator design experience on multiple aircraft concepts
Knowledge of government regulations and standards that impact and constrain aircraft design details
Practical knowledge of aircraft structural design and load paths
Knowledge / understanding of weight and balance fundamentals
Working knowledge / understanding of aircraft manufacturing technologies and their application
Knowledge of material properties
Application of kinematics as it applies to the functional of aircraft systems – landing gears, doors, flight controls, etc
A working knowledge of human factors as it applies to the ability to see, reach, and manipulate controls and components
An understanding of field of view studies
Skill and expertise necessary to create computer-aided design models of complex aircraft configurations quickly and accurately
An ability to create 3-view general arrangement representations of configurations that are properly and correctly annotated
Working knowledge of aircraft drawing tree structures and the application of drawing reference datums
A working knowledge of GD&T as it applies to successful design and production of an aerospace configuration
An ability to visualise configuration concepts and create both engineering scale drawings as well as isometric representations that convey understanding to both technical and non-technical individuals
It would be great if you had:
Engineering Masters
CATIA v5 or higher experience
Enthusiasm for airplanes and a broad knowledge of historic airplane configurations – an ability to know what has been done and why.
To conform to U.S. Government aerospace technology export regulations (ITAR and EAR), applicant must be a U.S. citizen, lawful permanent resident of the U.S., protected individual as defined by 8 U.S.C. 1324b(a)(3), or eligible to obtain the required authorizations from the U.S. Department of State. Learn more about ITAR here (
https://www.pmddtc.state.gov/?id=ddtc_public_portal_itar_landing
)
Boom is an equal opportunity employer and we value diversity. All employment is decided on the basis of qualifications, merit and business need.
Want to build a faster future? Come join Boom.