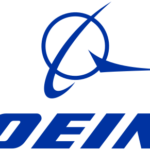 Website Boeing
') } else if (width >= 425) { console.log ('largescreen'); document.write('') } else { console.log ('nompuad'); document.write('') } // -->
aircraft manufacturer
Job ID: 00000319394
At Boeing, we innovate and collaborate to make the world a better place. From the seabed to outer space, you can contribute to work that matters with a company where diversity, equity and inclusion are shared values. We're committed to fostering an environment for every teammate that's welcoming, respectful and inclusive, with great opportunity for professional growth. Find your future with us.
Procurement Agent
During the last 100 years, humans went from walking on Earth to walking on the moon. With each decade, aviation technology crossed another frontier and the world was changed. From the depths of the ocean, to Mars and beyond, Boeing is inspiring the next century of explorers.
Our Supplier Management employees support key initiatives to enable our growth in the services market. We are a team of fast-paced and enthusiastic procurement agents; bold innovators willing to push boundaries. Join us, and be part of the team that will change the future of aerospace as we now know it.
The Boeing Global Services Modifications and Conversions team is at the forefront of commercial aircraft retrofit opportunities such as converting passenger airplanes into freighters, cabin interior upgrades, enhancing passenger experience with in-flight entertainment options, Wi-Fi installation, flight deck and avionics upgrades, and pretty much any customer requested change to the aircraft.
This is a fast-paced, collaborative business involving extensive coordination from customer requirements to supply base program management. The Supplier Management organization consists of Procurement Agents, Supply Base Managers, Supplier Program Managers, that all work together to ensure our external supply chain supports the various programs and project deliverables. This starts with evaluating proposals, estimating lead time, negotiating contracts, purchase order management through delivery to the warehouse or modification site, and overseeing all supplier-related activities, interpreting and enforcing contract terms and conditions.
The ideal candidate will possess knowledge and experience in all aspects of Supplier Management including our policies and procedures as well as the systems and tools which we utilize to execute procurements on behalf of our customers.
The Procurement Agent will be responsible to support the development and expansion of an agile and responsive external supply base with rapid response lead times required to support the BGS business in a competitive and global marketplace.  You will need strong business acumen, communication, and problem-solving skills to build and enhance relationships with stakeholders and key external suppliers.
This position will also require a collaborative spirit as it will be responsible for cross-team and cross-functional alignment which is key to ensuring the overall success of audacious business goals and objectives for 2025.
This position acts as an authorized agent of the company with responsibility for managing all supplier-related activities and the authority to commit company resources through contracts and agreements.
Responsibilities of role
Will act as an authorised agent of the company with responsibility to commit company resources through contracts and agreements for the procurement of goods and services.
Will oversee all supplier-related activities including but not limited to, establish source and contact for quote, evaluate quotes, determine and initiate procurement of parts and services, liaising with Boeing stakeholders to determine best solution, manage supplier delivery and quality performance and follow up with suppliers enforcing Boeing contract terms and conditions.
Negotiates pricing and contract terms and conditions. Prepares and executes negotiated contractual documents and binding agreements.
Manages Risk, Issues and Opportunities. Contributes to the improvement of existing processes, development and deployment of strategic supplier management and procurement strategies.
Required Skills:
Good knowledge of Procurement processes as well as demonstrated ability to work in a dynamic fast-paced environment
Demonstrated skills in developing supplier strategies, problem solving, verbal and written communication and experience with leading procurement activities
Performs work with minimal direction and exercises considerable latitude in determining objectives and approaches to assignments coordinating across functions and time zones.
Desired Experience:
Previous experience working in aviation/aerospace company
Knowledge of global aircraft parts procurement in support of emergent / aircraft on ground (AOG) demand
Ability to learn and execute computer-based procurement tools, including a strong knowledge of Windows tools i.e. Word, Excel, PowerPoint, etc.
Previous knowledge of working with SAP procurement system
Important information regarding this requisition:
This requisition is for a locally hired position in the UK. Benefits and pay are determined at the local level.
Boeing is the world's largest aerospace company and leading manufacturer of commercial airplanes and defence, space and security systems.
We are engineers and technicians. Skilled scientists and thinkers. Bold innovators and dreamers. Join us, and you can build something better for yourself, for our customers and for the world.
This position requires the ability to obtain a UK security Clearance for which the UK Government requires UK residency. The successful candidate will hold, or have the ability to obtain, Security Clearance (SC).
All information will be checked and verified.
Equal Opportunity Employer:
Boeing is an Equal Opportunity Employer. Employment decisions are made without regard to race, color, religion, national origin, gender, sexual orientation, gender identity, age, physical or mental disability, genetic factors, military/veteran status or other characteristics protected by law.