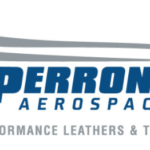 Website Perrone Aerospace
') } else if (width >= 425) { console.log ('largescreen'); document.write('') } else { console.log ('nompuad'); document.write('') } // -->
Perrone Aerospace is a leading supplier of performance leather and textiles to the global aerospace industry. We are looking for talented professionals that are wired for action and operating at high levels within an entrepreneurial environment. If you love challenges, are most comfortable in a plant environment, enjoy being part of a global high-performing team and developing winning solutions for customers, then Perrone Aerospace might be the place for you.
The procurement, supply chain & materials management (PSCMM) leader will provide leadership, development, execution and planning to drive 100% customer satisfaction through supply chain excellence. Primarily responsible for planning, controlling and directing activities of purchasing, materials, production control, and shipping/receiving functions, this position is also responsible for forecasting/inventory control & warehouse management. In a nutshell, this leader will be responsible for developing and managing Perrone's global supply chain and material flows to meet company objectives and customer requirements.
 • Lead efforts to implement new materials management strategies to deliver measurable improvement while reducing cost of parts and increasing turnover of operating capital. This position is key to Perrone's goals achieving best-in-class results in: 100% on-time delivery; maximising financial strength through effective purchasing and inventory management; zero-defect supplier quality and PSCMM employee engagement
• Establishes strategic direction and department objectives, and provides leadership to achieve results with the following functions: purchasing, production control, planning and scheduling, Forecasting and inventory control, shipping/receiving, traffic/transportation, warehousing, capacity utilisation and planning, and including compliance for import/export, EAR, CTPTAT regulations.
• Oversees planning of raw material purchases/requirements and oversees negotiation of price reductions through global purchasing; improves/develops management systems for monitoring vendor performance
• Coach and provide subject matter expertise to the PSCMM team to manage the production scheduling process, with continuous improvements toward gaining efficiencies, developing and maintaining scheduling policies
• Ensure the purchasing activity is conducted ethically and in compliance with applicable laws and Perrone policies 
Essential functions:
• Develop and maintain strategic and tactical processes for optimal capacity planning, asset utilisation, Scheduling and planning, KPI performance
• Develop and maintain supplier performance management programmes; lead and direct planning of raw material purchases/requirements to achieve service objectives across the supply chain network
• Provide direction and leadership to supply chain's functional team members in purchasing, production scheduling and planning, shipping and receiving
• Provide strong interface with all departments to ensure the policies and systems being used are efficient, effective and in concert with required internal business controls
• Lead supplier negotiations, drive established goals / objectives that include cost, productivity, quality and inventory
• Drive/sustain best-In-class inventory control
• Utilise Plan For Every Part (PFEP) to optimise on-hand inventory levels and targeted Days On Hand (DOH) while minimising total Excess and Obsolete (E&O).
• Command all aspects of proper Cycle Counting to identify, understand, explain and rapidly address material variances
• Control engineering change activity through proper multi-functional collaboration, database management, communication and physical implementation
• Work with finance & broader cross-functional team to forecast accurate materials costs and the month ending inventory values required to meet DOH goals
• Execute wall-to-wall physical inventories on a periodic basis (i.e. semi-annually) within acceptable absolute and net balance on hand variances
• Assure efficient, timely and accurate Material Release Management (customers throughout the Perrone Aerospace supply chain)
• Analyse customer release data to identify potential current and future constraints
• Provide appropriate and timely Customer Portal responses, as required
• Notify supply base of customer release changes impacting the Perrone Aerospace supplier release and obtain verification on the ability to meet current release requirements
• Maintain 100% supplier digital relationship for efficient data flow and visibility
• Preserve complete compliance with all internal/external audit requirements, and report plant materials key performance indicators (KPIs) to organisation as specified
• Understand and adhere to Perrone Aerospace's internal audit requirements, which will also result in compliance with external Sarbanes-Oxley, AS9100 and ISO14001 requirements
• Own KPI results, drive continuous improvement and action plans, report KPI information weekly to Division through the on-line database
• Achieve optimal inbound/outbound freight spend and manage Premium Freight to 100% recoverable (not plant fault)
• Work directly with logistics providers to help properly execute the inbound freight network design, resulting in optimal cost per unit freight for the plant
• Align the material release system with the network-designed freight routings to allow supplier and carrier success in achieving optimal results for Perrone Aerospace
• Manage Premium Freight with a zero-tolerance mindset, driving all associated costs back to the source while adhering to the Premium Transportation Authorization procedures
• Optimise supplier component packaging to assure efficient truck utilisation and space savings in the plant
• Audit freight billing to ensure proper payment to carrier base and protect Perrone Aerospace from improper carrier billing
• Motivate team and align employees around the organisation's goals
• Host weekly staff meetings with PSCMM team members
• Review goals with departments to ensure a good understanding of each
• Regularly communicate goals, and progress versus goals
• Maintain current staffing requirements (buyers, planners, schedulers, drivers and analysts, as appropriate)
• Work to maintain positive management/employee relationships
• Build a Materials Team of 90% A players who get results in their role and personify the Perrone Aerospace Leadership Model 
Required qualifications:
Education:
• BA/BS degree required – Supply Chain Management or Business preferred
• Master's Degree MBA degree is preferred – Supply Chain Management, Business preferred
Work experience:
• Experience in scheduling, planning, supply chain management required
• Experience in purchasing, including commodity strategies, contract negotiations, import/export compliance – required
• Experience in manufacturing environment required
• Leadership experience (direct & indirect) required 
Practical/technical knowledge:
• Strong computer skills including Microsoft Office Suite, excel specific, and MRP systems (i.e. SAP) required, SAP Business One a plus
• Experience in Lean Manufacturing /World Class Mfg. Methodologies required
• Strong negotiation & conflict resolution skills
Licence/certifications:
• CPSM (ISM) or CSCP (APICS) credentials – preferred
• Project management, PMP – preferred
Soft skills:
• Leadership: Responsible for the training and development of PSCMM team to ensure that they have the necessary skills and knowledge to perform their work. Perform timely and thorough performance reviews that provide clear and meaningful feedback to employees
• Communicating & influencing skills: Create, maintain and report the appropriate PSCMM metrics, including on-time ordering, inventory accuracy and inventory valuation
• Problem solving: Problem-solve issues in PSCMM and throughout the company that impede performance and potentially compromise customer satisfaction. Liaise resolutions with production, quality, sales, customer care and the broader management team 
Travel requirements:
Up to 20% : Domestic & international for supplier visits, training, conferences and customer visits. Current, valid passport required
Perrone Aerospace Corporation is an Equal Opportunity Employer, committed to a diverse workplace. 
Due to the high volume of applications received, only candidates selected for interviews will be contacted. Candidates must be legally authorised to work in the United States without sponsorship. Unsolicited resumés from search firms or employment agencies, or similar, will not be paid a fee and will become the property of Perrone Aerospace Corporation.