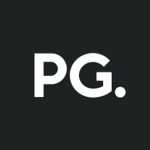 Website PriestmanGoode
') } else if (width >= 425) { console.log ('largescreen'); document.write('') } else { console.log ('nompuad'); document.write('') } // -->
We are looking for new designers to join our team. With a number of exciting design opportunities on the horizon, PriestmanGoode is looking for a number of highly creative product designers with exceptional 3D skills and a desire to work on world-leading projects.
You will be working on highly creative and innovative interior and exterior projects, which will range from highly conceptual to detailed technical design.
• A degree in Product/Industrial Design or equivalent
• 2-5 years experience required
• Excellent 3D skills
• Highly creative thinking and able to switch from sketch to 3D quickly
• Ability to work on detailed technical solutions
• Excellent communication skills for both internal and external communications
• A good balance of conceptual thinking backed up with technical knowledge
• Ability to travel
• Eligible to work in the UK
If you would like to be part of an enterprising and innovative team of future thinkers, please email your CV, portfolio samples to jobs@priestmangoode.com or contact Kirsty Dias directly on Linkedin.