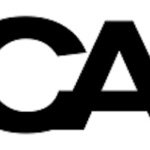 Website Recaro Aircraft Seating
') } else if (width >= 425) { console.log ('largescreen'); document.write('') } else { console.log ('nompuad'); document.write('') } // -->
We develop, produce, and market innovative seats for economy and business class, which meet the highest standards when it comes to comfort, lightweight construction and design. As an internationally renowned brand, we are one of the world's three largest suppliers of aircraft seats with our premium products.
Your Tasks
• Manage and coordinate interdisciplinary technical teams within the scope of development projects
• Responsible for the planning and budgeting of development projects as well as for the coordination of the allocation and support of internal or external resources up to the evaluation of the results
• Define and specify development deliverables
• Coordinate international development and specification meetings with customers, OEMs and suppliers
• Implement specifications taking into account costs, deadlines and process specifications
• Function as a central point of contact for all technical issues during product development
Your Qualifications
• Master's Degree in Mechanical Engineering, Aerospace Engineering or comparable
• Several years of relevant professional experience in design as well as in customer-oriented project work
• Good knowledge of a CAD 2D/3D system, preferably CATIA
• Knowledge in the field of electrical components and in the calculation and design of lightweight structures, ideally also of the applicable building and approval regulations.
• Very good communication skills
• Very good command of German and English, both written and spoken
• Organisational talent and a structured way of working
• Distinct analytical skills
You will be a perfect fit for our team if you are enthusiastic about innovative products, enjoy setting ambitious goals, love taking on responsibility, are motivated by an environment of appreciative, trusting collaboration, and have a strong creative drive. In return, we promise to give you the freedom to develop your potential with individual development opportunities and will provide you with the necessary competencies to increase your personal responsibility so that you can face the future together with RECARO.
Melanie Alius looks forward to receiving your application, which should be submitted using our online career portal. Your personal information will be kept confidential. Particular consideration will be given to equally qualified applicants (m/f/d) with severe disabilities.