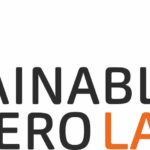 Website Sustainable Aero Lab
') } else if (width >= 425) { console.log ('largescreen'); document.write('') } else { console.log ('nompuad'); document.write('') } // -->
aerospace and aviation industry
YOUR RESPONSIBILITIES
Build new partnerships that create revenue for the Sustainable Aero Lab & support our long-term vision to become a fully industry-driven, financially independent organisation

Expand the network of partners for the Lab, and build lasting relationships with the right-minded people across the globe

Identify and analyse needs and demands of potential new partners, and how they can benefit from the Sustainable Aero Lab
YOUR QUALIFICATIONS
Experience in sales.

Bachelor or preferably master's degree in economics, business administration or similar.

Basic understanding of the aerospace and aviation industries, their technologies operations and challenges.

Excellent communicative skills with the ability to enthuse people.

Proven outstanding communicator in social media.

A hands-on mentality and passion for problem-solving.

A positive mind that's curious about aviation, sustainability, and the future of this planet.
WORKING FOR THE SUSTAINABLE AERO LAB
You will work at the forefront tackling the most pressing challenge in aerospace: creating an emissions-free future. You will work in a global and visible network, with some of the world's best experts in startups, aviation, venture capital and sciences to help accelerate sustainable aviation into a commercially viable business. You will work in an open-minded, dynamic, highly experienced team, with backgrounds from internet tech to network management, to traditional aerospace. You can work remotely, but we will require to attend regular in-person meetings every couple of months in Hamburg.
This full-time position is fixed for 12 months, with the possibility of extension.