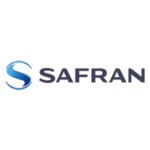 Website Safran
') } else if (width >= 425) { console.log ('largescreen'); document.write('') } else { console.log ('nompuad'); document.write('') } // -->
In accordance with defined industrial and product sales strategies, the sales director/manager will promote and sell the entity's products and services to customers in order to achieve commercial and financial objectives, in accordance with the currently defined quality process.
Your main missions:
Prospecting
Prospect and maintain a network of relationships and frameworks within a dedicated geographical area
Create and monitor a sales action plan for the sector / dedicated customers every quarter
Understand customer needs, establish a relationship of trust and guide them towards the appropriate solutions
Have a good knowledge of their fleet in service and their future needs and know their internal organisation
Commercial offer
Respond to customers' requests for quotes and provide them with reliable and efficient proposals, respecting the defined processes
Negotiate and win these offers with the best possible contribution
Stay involved in projects already won, from the development phase to after-sales activities, negotiate and finalise the customer contract and support the collection of payments
Analyse and communicate on the roots of success and failure regarding all proposals
Programmes already won:
Have the customer sign the sales contract
Initiate and manage reviews of accepted offers as well as contract reviews
Work closely with the programme and product managers for each business won for greater success
Participate in client milestones for programmes
Customer support, customer accounting:
Help with the customer satisfaction questionnaire
Follow the accounts
Company information
Safran is an international high-technology group, operating in the aviation (propulsion, equipment and interiors), defense and space markets. Its core purpose is to contribute to a safer, more sustainable world, where air transport is more environmentally friendly, comfortable and accessible. Safran has a global presence, with 79,000 employees and sales of 16.5 billion euros in 2020 and holds, alone or in partnership, world or regional leadership positions in its core markets. Safran undertakes research and development programs to maintain the environmental priorities of its R&T and Innovation roadmap.
Safran ranks first in Forbes's 2020 list of the World's Best Employers for its sector.
Safran Seats is a world leader in aircraft passenger and crew seats. One million seats made by the company are now in service worldwide.