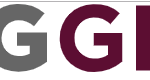 Website IAG GBS (Global Business Services)
') } else if (width >= 425) { console.log ('largescreen'); document.write('') } else { console.log ('nompuad'); document.write('') } // -->
IAG GBS (Global Business Services) is part of International Airlines Group, one of the world's leading airline groups, with 546 aircraft flying to over 270 destinations, carrying more than 100 million passengers each year.
We are an integral part of a strong group of ultra-efficient airlines and associated companies including Aer Lingus, Avios, British Airways, IAG Cargo, Iberia, Iberia Express, LEVEL, and Vueling. We provide a plug and play platform of scalable, best in class procurement, finance, and IT business services to the group companies. Working together as a strategic partner we contribute to the group's success.
We are expert, we are focused, we are ambitious, we are partners
In IAG GBS, every day is different. And the same is true for Group Procurement. What makes this particular role special is a rare opportunity to manage various end-to-end procurement projects in one of the most technical and exciting airline categories.
In this role, you will:
Implement the category plan strategy by leading the end-to-end sourcing process
Support line-fit and retrofit airline programs and coordinate the strategy initiatives across our airlines' group from a cabin interiors standpoint
Manage supplier and senior stakeholder relationships
Negotiate with suppliers on all commercial terms (including remote and in-person negotiations)
Draft agreements using IAG contractual templates or supplier contracts (with support from the IAG legal team)
Work with stakeholders and the Procurement team to prepare RFP specifications and structure, agree suppliers, milestones and evaluation criteria
Lead requirements simplification and alignment activities across all Group companies
Work seamlessly with other GBS teams to manage the entire sourcing process
If you feel ready for a strategic purchasing role with a great deal of autonomy, do not hesitate to join us.
Requirements
Our key requirements are:

Minimum 2 years of experience in airlines industry procurement as essential
Strong technical knowledge and aircraft interior engineering or MRO background
Proven negotiation record in a multinational, strategic procurement environment
Experience in legal contract drafting
Strong business and financial acumen
Proven track record of supplier management
Excellent written and spoken English;
Willing and able to travel worldwide to our partner and supplier locations.
We are looking for the best Procurement professionals who are ready to achieve great results together and advance their careers.

Please take note that all applicants must have the right to work in Spain.