Full Time
Part Time
Temporary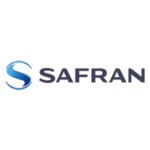 Website Safran
') } else if (width >= 425) { console.log ('largescreen'); document.write('') } else { console.log ('nompuad'); document.write('') } // -->
Job summary:
Create designs of aircraft interior products ranging from, but not limited to: bins, galleys, lavatories, or ceiling panels used in commercial and private aircraft using a computer-aided drafting system and support existing designs of products which are manufactured on site. While creating new designs, considerations of certification, composites/general material selection due to weight restrictions in aircraft, and ease of manufacturing are necessary. Product designs range from basic interiors products used in regional aircraft and commercial airlines, to first-class and high-end private jets products.
Summary of duties:
Produce innovative, intelligent designs for production in a timely manner with respect to the project schedule, while optimising ease of manufacturing, cost, weight and function
Design to mandatory regulatory requirements, customer and company specifications

Apply Safran Cabin & Structures' engineering standards as established in CDE1000, with emphasis on Sections 2, 3, 4, 7 and 10
Produce accurate 3D models, preliminary layouts, production details and assembly drawings while meeting drawing release dates
Prepare drawings and other engineering data required for the manufacturing of the product and data submittal to the customer
Produce ECNs (Engineering Change Notice) as required to support manufacturing, customers, quality and certification
Release 3D models and drawings, maintaining data integrity according to CDE1002 and CDE1004
Act as a shop liaison during initial production of new product designs to prevent and/or solve any engineering issue that may arise

Identify problems and develop solutions.
Collaborate with Supply Chain to examine supplier lead times, costs and availability for parts and tooling necessary to manufacture the product being designed
Complementary description
General notes:
All employees have an affirmative duty to protect and maintain the confidentiality of Zodiac Aerospace's products
As business conditions change it is necessary that all employees productively react and handle other essential tasks as assigned now or in the future
Tasks may vary slightly based on products produced at division
Duties listed above are not intended to be an exhaustive list of all duties and responsibilities required. The Company may modify responsibilities as needed to meet business and organisational needs.
Job requirements
Level 4 (Senior) Qualifications:
Additional summary:
Understanding of full product life cycle is important to support spares requirements and the generation of CMM and IPCs.
Additional duties:
Generate a variety of innovative design solutions and concepts when faced with design problems; optimising design for commonality and modularity
Write and or provide guidance to the creators of technical specification (CDRXXX-117) for purchased critical components
Initiate and lead modular design approach; control modular design catalogues
Mentor entr- level engineering personnel in fields of expertise
Education: BS Engineering/Science
Experience:
8 years engineering experience; 4-5 years in Design Engineering
Possesses and applies comprehensive concepts, practices and procedures in design engineering
Works with greater independence to design and develop the mechanical aspects of stand-alone products
Respects lead times, costs, and availability of parts and tooling necessary to manufacture the product
Leads technical aspects of intermediate scale programmes and has experience with complex interior design programmes, assumes ownership of the product development through maturity
Key focal for Project Engineer
In-depth understanding of airworthiness requirements for passenger aircraft interiors
The ability to perform basic structural calculations, an extensive understanding of materials and processes & tool constraints
Demonstrated ability to handle multiple projects and assignments with attention to detail
Problem solving, well organised, detailed-oriented and accurate|
Computer skills:
MS Windows
Proficient knowledge Microsoft Office (Word, Excel, PowerPoint)
Additional preferred skills: (not required):
Aeronautical or Mechanical Engineering is preferred
CATIA V5, SmarTeam are preferred
AutoCAD is useful
It is the policy of Safran to provide equal employment opportunity to all individuals regardless of their race, colour, religion, sex, sexual preference, gender identity, pregnancy, age, national origin, disability, military or veteran status, citizenship status, genetics, or any other characteristic protected by applicable federal, state, and local laws
Description: Senior-level position within field.
Specifics of the job
Working conditions:
1. Does require fluent communication in English language
2. Employment status may be part-time, full-time, or temporary
3. Travel is required
4. Protracted or irregular hours may be required
5. Relocation to another Safran facility may be required
Company information
Safran is an international high-technology group, operating in the aircraft propulsion and equipment, space and defence markets. Safran has a global presence, with more than 92,000 employees and sales of 21 billion euros in 2018. Working alone or in partnership, Safran holds world or European leadership positions in its core markets. Safran undertakes Research & Development programs to meet fast-changing market requirements, with total R&D expenditures of around 1.5 billion euros in 2018.
Safran is ranked among the Top 100 Global Innovators by Thomson Reuters and is featured on the "Happy at work" rankings. The Group places fourth on the Universum ranking for the favourite companies of newly-qualified engineers in France.
Safran Cabin provides all elements of a seamlessly integrated Cabin Interior. From the overhead bins, lavatories and galleys to crew rests and cargo containers, either as independent world-class products or as a fully integrated cabin. The company is headquartered in Huntington Beach in Southern California, USA and operates 30 sites in 11 countries. The over 13.000 employees across the globe serve virtually all the airlines, aircraft leasing companies and airframe manufacturers worldwide.