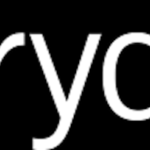 Website Factorydesign
') } else if (width >= 425) { console.log ('largescreen'); document.write('') } else { console.log ('nompuad'); document.write('') } // -->
Factorydesign is looking for a talented and experienced transport and product designer (3-5 years experience).
As a designer in our creative team, you will be responsible for creating high-quality design material across multiple clients and projects. You will support the design directors in generating exciting, original and commercially viable designs for our clients. Your day-to-day will include research, concept generation, visualisation and CAD modelling for a wide variety of projects engaging with our team and clients.
You will need:
·      Previous experience in transport/product design (3-5 years)
·      Proven ability to deliver consistently to the highest standard
·      A portfolio of innovative and creative design work
·      Be collaborative in nature and a good team member
·      Proactive approach with ambition to learn and develop
·      Brilliant sketching ability
·      Proficient experience with Solidworks
· High-quality 3D visualisation skills (3DSmax or Blender)
·      Strong experience with Adobe CC suite.
We're Factorydesign. Aviation and product designers based in West London. Check out what we do here www.factorydesign.co.uk
Interested..? please send your CV and portfolio to: studio@factorydesign.co.uk