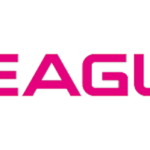 Website Teague
') } else if (width >= 425) { console.log ('largescreen'); document.write('') } else { console.log ('nompuad'); document.write('') } // -->
The Senior Director, Creative Direction will lead a team of talented, driven, Creative and Technical Directors to shape Teague's path forward. This role will evolve our design culture, elevate our content quality, and provide creative leadership to our team and clients. 
The applicant must have extensive knowledge and experience in design, leading and managing teams, and proven experience as an accomplished Creative Director in a multi-disciplinary design environment. The CD team's work spans Brand, Physical, Digital, and Environmental on both a strategic and tactical design level. The right candidate will have a strong point of view on the value of design for a business, design strategy, design process and effective teaming. In addition to supporting the strategic growth of Teague, this person will lead and resource a team of Creative and Technical Directors and periodically take on key projects of their own. 
Why we need this position 
To maintain its position as an industry leader, Teague must develop a clear and cohesive point of view about a range of future experiences and grow and develop our creative teams to meet those future needs. We need someone at the helm who is well versed in creativity/design/innovation and business/strategic planning. It is your job to harness Teague's creative talent and steer it so that it continues to meet our clients' needs in the years ahead.
Who we're looking for 
A dynamic industry expert with a passion for design; a thorough understanding of international design culture and industry trends; and an inspiring leadership style who can maintain Teague's position as an innovative leader. On a strategic level, you understand the "big picture" and will participate in company strategy, contributing to forecasting, business development and strategic planning for the growth of the business. You will also make recommendations for changes to the creative function to meet market changes and competition.  
On a tactical level, you will work closely with others to engage and grow Teague's relationship with external clients. This position plays an integral role in shaping and accelerating the Aerospace Design offering, collaborating with other leadership to evangelise Teague's point of view and services to current and prospective clients. You will offer guidance and input on the scoping, strategy, ideation, presentation, and execution of client projects, as well as partner with business development to form the engagement strategy and development of the client relationships. Finally, you will work with the business development team to plan and engage with clients to grow Teague's revenue.  
As an ambassador for the creative team, you will define, share, and model creative leadership that supports the growth and development of the Creative Direction team and ensures long-term success with the broader design staff across the studio. You will direct the creative function so that the environment, culture, team, capabilities, processes, expectations, work style and other elements support the Teague brand, values, and strategic goals. You will also partner with studio leadership and cross-company stakeholders to set consistent standards for design quality and creative process. You are responsible for holding the Creative Direction team accountable for creative quality, output, and oversight of project teams. In addition, as a thought leader in the industry, you are prepared to communicate your unique point of view, whether through speaking engagements, articles, or panel discussions.   
What we just said, in six bullet points (a.k.a. essential qualifications): 
Experience: 

Bachelor's degree or equivalent in a design-related field;

 10-15 

years design experience, including a portfolio with deep breadth and evidence of successful outcomes for clients; 7+ years of creative experience guiding staff in a creative consulting or corporate design setting, including time in a senior-level position that demonstrates managerial capability; 5+ years of demonstrated success building and managing ad hoc teams; experience providing long-term planning as well as oversight of day-to-day operations; demonstrated experience in the business side, as well as the creative side of the industry; proven success of satisfied clients; high-level understanding of marketing communication strategies and tactics

 

Special skills: Specialised knowledge of the requirements of a design operation, including experience design and product development; 

demonstrated negotiation and conflict resolution skills

; demonstrated client management skills; exceptional presentation, communication and writing skills; exceptional project framing skills; excellent follow-through, organisational and prioritisation skills

 

Special requirements: Frequent interaction with clients and co-workers; frequent interaction with clients requires regular attendance in the workplace; may be required to travel domestically and internationally up to 10 percent of the time.

 

Passion: Collaborating with others to build and grow a thriving, successful creative team 

 

Role: Leading Teague's creative direction

 
Personality: Visionary, collaborative, innovative, creative, strategic

 
Teague is a Washington State-based company. All employees must reside in the state of Washington and be able to access one of our studio locations in the greater Seattle area when we return to work in our hybrid/remote work approach.      
Competitive salary, comprehensive benefits package offered including 4 weeks paid time off and up to 10 paid holidays throughout the fiscal year.      
At Teague, we value diversity, equity, and inclusion. We search the globe to find and attract top talent from diverse backgrounds and value unique perspectives and experiences.     
Teague is an EEO/AAP employer. Qualified applicants will receive consideration for employment without regard to race, colour, religion, sex, age, sexual orientation, gender identity, national origin, disability or protected veteran status.