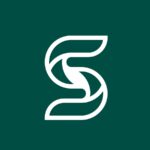 Website SAS_aviation Specialist Aviation Services
') } else if (width >= 425) { console.log ('largescreen'); document.write('') } else { console.log ('nompuad'); document.write('') } // -->
Join the SAS family
Mechanical Design Engineer
To provide mechanical and structural designs and drawings as required by the Head of Design whilst maintaining compliance with company design and drawing standards.
Key responsibilities
In close liaison with the Head of Design, establish overall concept, design and produce detailed drawings for all aspects of aircraft modifications with particular emphasis on meeting airworthiness requirements, customer specifications and company goals.
Cooperate in establishing the certification program (certification plan, compliance checklist).
Compilation and checking of drawings, specifications, reports and compliance documents for technical accuracy and compliance with applicable airworthiness and environmental protection requirements.
Create and maintain close and effective liaison between the systems designers.
Ensure compliance with the requirements of the Company's Design Office Handbook and other Company design and drawing standards.
Shop floor liaison with regard to manufacturing and installation relating to mechanical design.
Shop Floor liaison with regard to fault diagnosis and component queries.
Health and Safety
Understand individual operational safety and security responsibilities
Be aware of personal health and safety and the health and safety of others at work
Essential Skills and Qualifications
Have a Degree or HND/C in an aeronautical/mechanical engineering or related discipline; alternatively, several years' experience in aerospace structural/mechanical design.
Sound knowledge of civil regulatory requirements related to design (EASA Part 21, CS-25, CS-27, CS-29).
A solid background in aerospace design.
Be computer literate especially with 3D CAD.
Be able to take a global view of each task and to recognise the broader implications of any design decision.
Build positive relationships with customers and suppliers and resolve problems.
Work closely with all internal teams, promoting good relations and team working.
Must have the right to live and work in the UK. Due to the nature of our work, we will only accept applications from NATO-passport holders or Australia/New Zealand.
Accurate, numerate and excellent attention to detail.
Ability to work with a degree of autonomy.
Flexibility to travel when required.
SAS Values
Passionate about performance
Learning and striving for continual improvement
Showing kindness and supporting our colleagues
Rigorous in attention to detail and procedures
Celebrating success and having fun
Desirable Skills
Past experience of working for a Part 21J Design Organisation.
Apprenticeship or shop-floor experience within an aviation environment.
Previously held CVE status for Mechanical or Structural design.