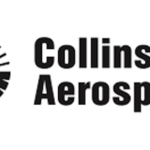 Website Collins Aerospace
') } else if (width >= 425) { console.log ('largescreen'); document.write('') } else { console.log ('nompuad'); document.write('') } // -->
At Collins Aerospace, we're dedicated to relentlessly tackling the toughest challenges in our industry – all to redefine aerospace.
Created in 2018 through the combination of two leading companies– Rockwell Collins and United Technologies Aerospace Systems – we're driving the industry forward through technologically advanced and intelligent solutions for global aerospace and defence. Every day we imagine ways to make the skies and the spaces we touch smarter, safer and more amazing than ever. Together we chart new journeys, reunite families, protect nations and save lives. And we do it all with some of the greatest talent this industry has to offer.
We are Collins Aerospace and we hope you join us as we REDEFINE AEROSPACE.
Job description:
Collins Aerospace makes modern flight possible. Of course, that wouldn't be possible without the capabilities and technologies of our organisation, as well as our engineers – a highly skilled, accomplished network that spans more than 180 sites, 24 countries and 6 Strategic Business Units (SBUs).
Our industry-leading experts are setting the standards for the aerospace industry and paving the way for the future. But as new challenges present themselves, we need fresh, creative and motivated minds to overcome these hurdles, help us break barriers and achieve new levels of innovation. Do you have what it takes to join a global, diverse organisation that doesn't shy away from big opportunities? If so, we invite you to join our ranks and create the next generation of aerospace technologies.
Together, we will nurture an engineering culture that values intellectual curiosity, risk takers and integrity. A place where we will challenge ourselves, our teams, and the status quo and where we will work to find a way – the right way – to achieve what others can only dream of.
Role overview
This position is for a senior Drafting Service / Product Definition professional with deep knowledge and highly developed technical expertise. Manages drawing views to depict proper details, drafts detailed and assembly drawings, and masters multiple computer-aided design equipment and/or graphic tools.
Primary responsibilities:
• Lays out and draws schematic, orthographic, or angle views to depict functional relationships of components, assemblies, systems, and machines
• Follows established drafting standards and principles to prepare layouts and drawings of machinery, equipment, or structures from engineering specifications.
• Masters computer-aided design equipment and/or graphic tools such as CAD, CAM or CATIA
• Develops complex detailed design drawings and specifications for mechanical equipment, dies, tools and controls
• Drafts detailed and assembly drawings of design components, circuitry and printed circuit boards, using computer-assisted equipment or standard drafting techniques and devices
• Plans, lays-out, draws and revises detailed part, assembly, and installation engineering drawings from basic layouts, references, and data
• Completes details of major layout drawings prepared by others in accordance with standard engineering drafting practices using computer-aided design systems
• Determines scaling, inserts necessary reference datum, centre and dimension lines, hidden line interpolations, and sectioning
• Prepares complete production detail drawings
• Develops design drawings according to engineering sketches and proposal specifications
• Includes classifications normally populated by non-degreed personnel
Basic qualifications:
This position requires a Bachelor's degree in the appropriate discipline and 7 years of relevant experience or an Advanced degree in the appropriate discipline and 5 years of relevant experience.  In the absence of a degree, 11 years of relevant experience is required.
At Collins, the paths we pave together lead to limitless possibility. And the bonds we form – with our customers and with each other — propel us all higher, again and again.
Some of our competitive benefits package includes:
• Medical, dental and vision insurance
• Three weeks of vacation for newly hired employees
• Generous 401(k) plan that includes employer matching funds and separate employer retirement contribution
• Tuition reimbursement
• Life insurance and disability coverage
• And more
Apply now and be part of the team that's redefining aerospace, every day.
Raytheon Technologies is An Equal Opportunity/Affirmative Action Employer. All qualified applicants will receive consideration for employment without regard to race, color, religion, sex, sexual orientation, gender identity, national origin, disability or veteran status, age or any other federally protected class.