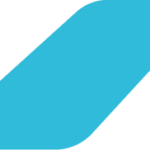 Website STGAerospace STG Aerospace
') } else if (width >= 425) { console.log ('largescreen'); document.write('') } else { console.log ('nompuad'); document.write('') } // -->
Bright Ideas. Brilliant Solutions.
The Role
STG Aerospace Ltd are seeking an experienced Compliance Verification Engineer (CVE) to prepare, review, control and compliance verify documents generated in the support of the Certification of STG Aerospace Cabin Lighting products.
The Company
STG Aerospace is a world leader in photoluminescent floor path marking and LED lighting solutions for aircraft cabin interiors. We continuously leverage our rich heritage of inventiveness to inspire solutions that will transform aircraft cabin lighting for decades to come. We invest continually in R&D and technology, so our products not only outperform industry standards; they exceed our customers' demanding expectations. We invest in our people, bringing real-world experience that enables us to solve our customers' diverse challenges of today and anticipate those of tomorrow.
Purpose of Role and Summary of Responsibilities
You will take responsibility for:
1.  Ensuring that STG Aerospace designs are certified to EASA, FAA or National Authority Regulations and satisfy the contract specification.
2. Ensuring that the Company European Union Aviation Safety Agency (EASA) approved Design Organisation Approval (DOA) procedures are followed.
3.  Liaising with the customer, authorities, regulatory bodies, suppliers and airframe manufacturers, as appropriate, to fulfill your responsibilities.
4.  Preparing applications and data packages for the regulatory authorities and airframe manufacturers.
5.   Representing the Certification Department at meetings with customers, airframe manufacturers and regulatory authorities as appropriate.
Specific Accountabilities
1. Producing the necessary reports and documentation to demonstrate that the design satisfies all relevant EASA, FAA or National Authority Regulations, on time and in full for Agency and/or airframe manufacturer approval.
2. Compiling and checking of detail drawings.
3.  Preparation of test plans and reports and management of test programmes.
4.  Analysis of test results and reporting findings, defining solutions for test failures where appropriate.
5.  Carrying out the function of compliance verification for cabin safety/mechanical aspects of the Design Organisation function.
6.  Generate input for and provide guidance to STG Aerospace Research and Development teams.
Measures of Success
1.  Commitment to STG Aerospace values and vision.
2.  Projects delivered on time and to budget.
3.  Quality and accuracy of work.
4.  Client/Customer satisfaction.
5.  Excellent relationship management skills, including stakeholder management at senior level.
6.  Continuous Professional Development.
Key Attributes
1.  High level of integrity.
2. Qualified to degree level or equivalent level of experience in the aerospace and civil aviation industries experience.
3. Prior experience of interior certification of parts and appliances.
4. Good working knowledge of CS-25 and experience of working with CS-23, 27 and 29 and FAR Part 25 aircraft plus a sound working knowledge of EASA Part 21 Procedures.
5.  Good working knowledge of 25.853 procedures desirable.
6.  Experienced in writing specifications and reports, preparing test articles, conducting test programmes, and organizing test facilities.
7.  Effective and confident communicator with strong presentation and facilitation skills
8. Flexible and committed to aiding development of the business in whatever capacity is required (subject to skills and experience).
If you want to be part of a fast paced, multi-disciplinary team focused on developing quality products with an innovative edge then please send your CV and cover letter highlighting your relevant skills to ukjobs@stgaerospace.com and quote job reference SOK1212. Closing date is 12th January 2020.
Due to the large number of applications we receive, unfortunately we are unable to respond by email or telephone to candidates on the progress of their application. If you do not hear from us within 2 weeks of submitting your CV, please assume your application has been unsuccessful on this occasion.
Privacy Policy: To view our policy on the collection and processing of personal data relating to job applications, you'll find it here: https://www.stgaerospace.com/careers
NO AGENCIES