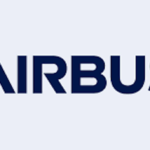 Website Airbus SAS
') } else if (width >= 425) { console.log ('largescreen'); document.write('') } else { console.log ('nompuad'); document.write('') } // -->
Airbus is a global leader in aeronautics, space and related services. In 2018 it generated revenues of €64 billion and employed a workforce of around 134,000. Airbus offers the most comprehensive range of passenger airliners. Airbus is also a European leader providing tanker, combat, transport and mission aircraft, as well as one of the world's leading space companies. In helicopters, Airbus provides the most efficient civil and military rotorcraft solutions worldwide.
Our people work with passion and determination to make the world a more connected, safer and smarter place. Taking pride in our work, we draw on each other's expertise and experience to achieve excellence. Our diversity and teamwork culture propel us to accomplish the extraordinary – on the ground, in the sky and in space.
Job Description
We are looking for an Upgrade Services Project Manager (m/f).
You will report to the Head of A300/A310 A330/A340 Family the Airframe/Cabin/System Programme Management, within the Upgrade Services (SLU) department in Airbus Customer Services directorate.
Your mission will be to :
Provide technical support to sales to ensure Customer acceptance in accordance with AOP targets,
Being accountable for the timely delivery of a complete, accurate retrofit solution to the Customer,
Managing a portfolio of small/medium/large projects in front of Customer from Letter Agreement signature until deal closure (including invoicing),
Being responsible for co-ordinating the preparation of ROMs,
Guarantying that the Technical Offers provided to the Customer match the SB & kit production capacity,
When required, assists the Customer preparing the upgrade solution embodiment (including organizing – when relevant – the embodiment on site and back office support) and supports the production organization during the embodiment phase for issue/queries having an impact on the overall project deliveries and/or supply chain,
Contributing to SLU profitability by ensuring estimation/costing/pricing envelope of the offers and respect of the contractual delivery dates ,
Contributing to the development of new products in collaboration with the Architect by bringing ATA specific knowledge ,
Providing a factual analysis of any Customer, Vendor or third party claims relating to projects under the jobholder's leadership.
Main activities :
Your main tasks and responsibilities will include:
During the business acquisition phase (OFFER phase):
Working closely with the Production organisation and other project contributors, the jobholder estimates and secures the industrial capacity in order to master and minimize the Airbus risks for "known" and "close to known" subjects.
The jobholder will manage ROM proposal development, preparing technical scope, estimated delivery planning and ROM pricing with the support of SLCU
The jobholder is Provides Technical Offers which integrate the constraints of the different contributing departments and functions (planning, commercial strategy, technical definition, SB production, kits availability, …) within the agreed lead-times
The jobholder will have to follow-up the acceptance process until ACCE is granted, or will have to Reject the Offer in Dynamics when required
Commits on a delivery date with the Customer after an iterative and consensual dialog around Customer expectations, constraints & production capacity
Evaluates the development costs for Engineering (non-specific and specific design), and gathers SB and kit costs (RC & NRC), and associated lead-times.
Accepts or rejects offers in Dynamics
During the PROJECT LAUNCH and PRODUCTION phases, and up to the delivery to the customer:
At Customer acceptance, the jobholder organizes and leads a project kick-off meeting with all main relevant internal and external stakeholders
Formally launches the project in the systems after PO receipt and after performing relevant check (PDP, solvability…). Anticipates the need for Long Lead Time items, including authorization to launch "at risk" before customer acceptance, when justified by business needs
Surveys that each retrofit project he/she manages stays within the predefined budget and in the contractual time frame. Defines project milestones and quickly reacts to any technical, production, certification, supply chain or customer change in order to protect the schedule agreed with the customers (or to escalate/renegotiate a new delivery planning)

Assess risk and opportunities and implements mitigation actions when required
Prepare inputs for the "Ops Com"  when escalation is necessary
Controls and monitors the project lifecycle using project management processes and tools
Organizes a recap meeting at project closure and initiate LL/PPS/OPLL
Gives visibility to all project members/stakeholders according to the project progress
During the EMBODIMENT phase
When required, assists the Customer preparing the retrofit solution embodiment (including organizing – when relevant – the embodiment on site and back office support)
Supports the production organization during the embodiment phase for issue/queries having an impact on the overall project deliveries and/or supply chain
In order to efficiently carry out his/her role, the jobholder is required to maintain a good level of product technical knowledge and follow Airbus project management process and practices.
1.DECISION AND LEADERSHIP AUTHORITY
For the delivery of upgrade solutions under the jobholders responsibility :

Customer interface from ACCE until last delivery, invoicing and settlement of any claims.
Project budget authority
Skills
We are looking for candidates with the following skills and experience:
– Degree in Business management
– Experience in Customer Support
– Project Management experience
– Economical understanding and business acumen
– Good stakeholder management skills
– Good negotiation skills
– Teamwork mindset
– Excellent communication skills
– Negotiation level of English.
This job requires an awareness of any potential compliance risks and a commitment to act with integrity, as the foundation for the Company's success, reputation and sustainable growth.
By submitting your CV or application you are consenting to Airbus using and storing information about you for monitoring purposes relating to your application or future employment. This information will only be used by Airbus.
Airbus is committed to achieving workforce diversity and creating an inclusive working environment. We welcome all applications irrespective of social and cultural background, age, gender, disability, sexual orientation or religious belief.