Metzo GmbH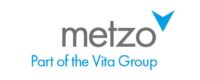 Metzo – your partner for aircraft cabin soft goods solutions
Metzo, part of The Vita Group, specialises in flexible PU foam products specifically for the aviation market. Metzo´s aviation portfolio contains a full range of soft furnishing goods for aircraft seating and crew compartments, such as cushions, covers, toppers, paddings and mattresses, which can be supplied to all major seat manufacturers and airlines worldwide. Our services also include comprehensive customer service, from material selection, prototype construction and burn tests, to series production for both original equipment and spare parts. Metzo`s production facilities are located in Germany and Slovakia and the company also benefits from being part of the The Vita Group's global network.
The Metzo cushion portfolio includes headrests, backrests and bottom cushions, as well as special designs and sustainable solutions. A varied selection of shapes and materials ensure that perfect sitting and sleeping conditions are tailored to the structure and application of the seat for each client. Compositions range from a functional setup with integrated shock absorption, to a pleasantly soft surface with different layers and integrated side bolsters for maximum comfort.
Metzo also offers dress covers for aircraft seats, including cutting and sewing of fabric, leatherette and leather, as well as padding, stitching, embossing and edging. Metzo is well-known for its fire-retardant padding material, both for fabric and leather dress covers. The portfolio includes joint prototype workshops, the selection of suitable materials, initial sampling, all the way to reliable series production.
Additionally, Metzo offer comfort and design services which include bespoke foam compositions for seating applications to meet designer and customer expectations. Metzo's products are available as moulded or slabstock foam, giving you the flexibility to suit application need, design, comfort, project volume and budget.
Metzo – creating comfort, delivering performance, enhancing everyday life