Vanema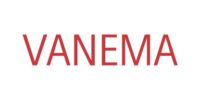 Vanema is an innovative aircraft seat cushion developer, focusing on the reduction of seat cushion weight, highly eco-friendly seat solutions, and the improvement in passenger comfort using patented Octaspring® aerospace technology.
Octaspring is a key enabling technology that is able to redesign passenger comfort, while at the same time shaving off up to 30% of seat cushion weight, offering a new era in the inflight passenger experience.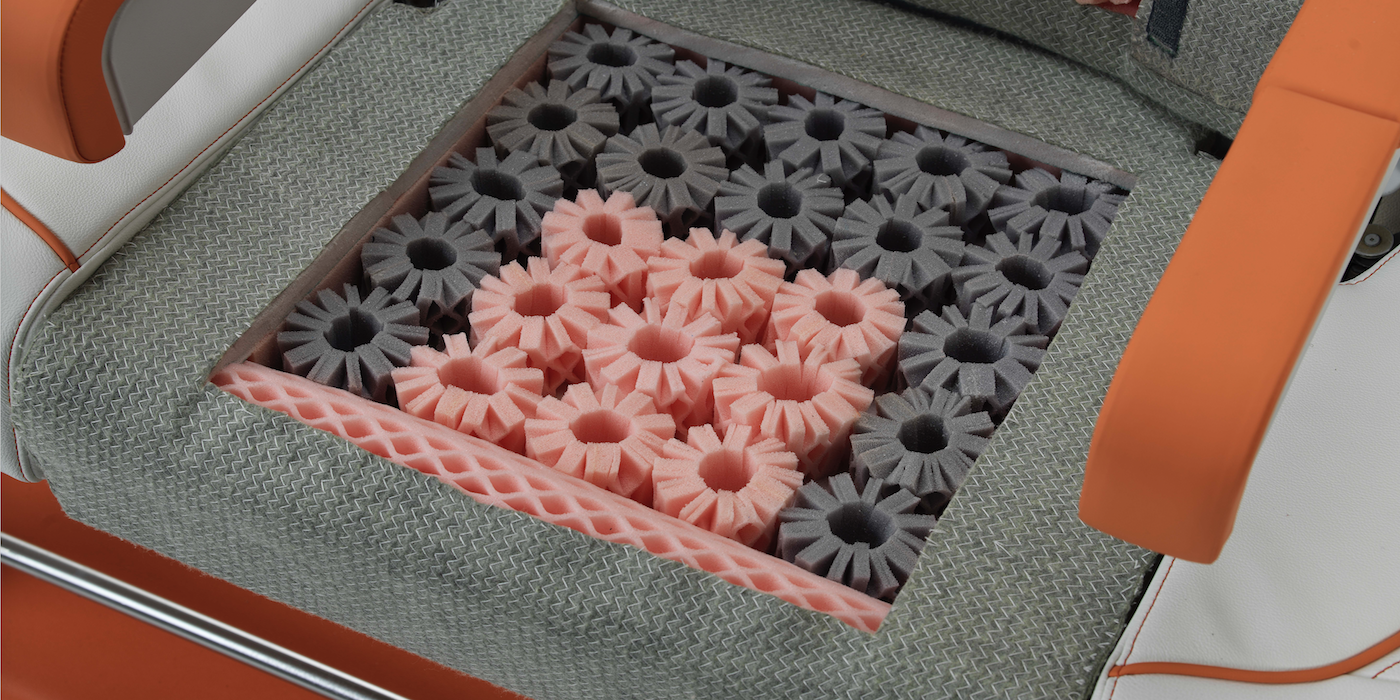 Octaspring uses individually placed, eight-sided foam springs that move 3-dimensionally to evenly distribute body weight across the entire seat surface. In effect, this alleviates pressure points and improves passenger comfort on both short- and long-haul flights. The technology is used to create individual support points – unlike the rigid, uniform blocks of foam that fly on today's planes – and can be manufactured in varying firmnesses, allowing for the creation of unique zones without additional costs. The patented technology's open spring structure also enables better air circulation – proven to be up to eight-times more breathable than standard foam – resulting in a 10% cooler sitting experience for the passenger.
Each individual Octaspring foam spring uses roughly half of the weight of equivalent foam block, resulting up to 30% weight saving in finished seat cushion (up to 150g in economy and up to 800g in business class seats).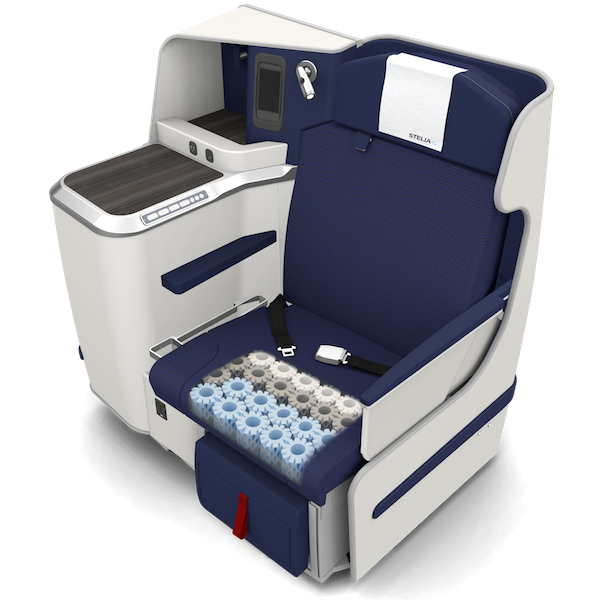 Octaspring is an award-winning technology which in joint application with Airbus, Stelia Aerospace & Boxmark won the prestigious Crystal Cabin Award for excellence in aircraft interior innovation, in the Material & Components category.  And just recently Octaspring technology was nominated as a Best Passenger Comfort Innovation finalist in the Airline Passenger Experience Association awards.
Vanema has developed complete seat cushion solutions for economy, business and first class airline seats, as well as first class suite mattresses and cabin crew rest beds, which are all ready to take off.