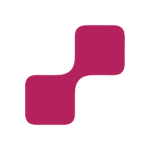 Website Butterfly Engineering Ltd
') } else if (width >= 425) { console.log ('largescreen'); document.write('') } else { console.log ('nompuad'); document.write('') } // -->
About us
Butterfly Engineering, based in Belfast, is a young design and engineering company developing a range of convertible premium seats that stem from the innovative 'Butterfly' aircraft seat concept – a flexible seat that is instantly transformable between two premium economy recliners and one business class flatbed suite. This globally patented concept has won numerous industry awards and is set to disrupt the transportation industry.
Who we are looking for
We are seeking a passionate transport interior designer with 8+ years of experience and a proven track record from a leading design studio. The ideal candidate will be a well-organized individual with aviation and project management expertise who is willing take on a wide range of tasks, from design to management, to support our growth in the sectors of aviation, rail, and road.
We want you to lead our industrial design efforts in adapting our concept into manufacturable products. In this role you'll be liaising with customers, suppliers, as well as our own engineers to come up with elegant design solutions in terms of form, function, ergonomics and CMF that address given requirements and technical constraints.
In the long run, you'll be expected to grow your own design team by recruiting suitable candidates and to mature the organisation by putting design and management processes in place with industry best practices. As an expanding team, you can have a big impact on the direction and success of the company.
We are seeking long-term partners- your outstanding contribution will be rewarded.
Responsibilities
Manage design projects and coordinate external and internal parties
Provide elegant design solutions that balance functionality & space efficiency with aesthetics
Liaise with customers to understand requirements and present proposals
Visualize design concepts with sketches, CAD, 3D renderings & animations
Define design work packages for subcontracting to design providers
Manage the construction of spatial and functional mock-ups for evaluation purpose
Work with suppliers and engineers to ensure designs are certifiable and technically feasible
Follow through the engineering design process to ensure design intention is maintained
Set up templates for pitch documents, drawings, presentations, etc.
Education & Experience
A degree/diploma in related fields such as Transportation Design, Industrial Design, Product Design, Architecture, or alternatively the ability to demonstrate such abilities through a strong portfolio
8 years+ experience in the transportation interior sector
Requirements
Proven track record from a leading design studio
Proficiency in at least 1 major CAD software (preferably Solidworks)
Proficiency in at least 1 major 3D rendering software
Proficiency in graphics editing software such as Adobe Illustrator and Photoshop
Competent user of Microsoft Office products
Flexible approach regarding working hours due to international customer/supplier base
Willing to travel globally
Good understanding of ergonomics and human factors
Experience in CMF (Colour, Material and Finish) Design
Experience with upholstery and soft furnishings is a plus
Salary & Benefits
Competitive experience-based salary
Annual performance-based bonus of 0-10%
Pension
Flexitime
Application Contact
Please send your CV and cover letter to: info@butterflyseating.com