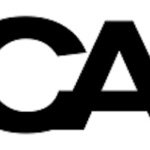 Website Recaro Aircraft Seating
') } else if (width >= 425) { console.log ('largescreen'); document.write('') } else { console.log ('nompuad'); document.write('') } // -->
Overview
Responsible for procurement of materials, components, supplies and/or services for the company in accordance with standard operating procedures, contractual requirements, financial and savings targets, and all regulatory requirements. Responsible for strategy execution, change management, source selection, contract negotiations, supplier management, and conflict resolution throughout the supply chain.
Responsibilities
Purchase Order Management 
Place and confirm purchase orders with approved suppliers for established material, parts, or services in accordance with contracts, master production schedule, independent spares/repair requirements, and established lead times.
Ensure purchase orders are executed, goods received, and invoices paid in accordance with the approved terms and conditions.
Master Data Management
Maintain contracts and source rules within ERP system
Manage lead time, part cost, setup cost, and mode of transportation
Change Management
Coordinate all engineering changes with the Engineering department, as assigned
Perform analysis of inventory to include supplier WIP and transportation WIP
Calculate cost impact due to engineering change to include cost of rework and scrap
Manage effectivity date of change to minimise cost impact and maximise inventory consumption
Ability to understand and read bills of material and Engineering drawings and RECARO standards
Prepare all needed engineering data packages and facilitate submission to suppliers
Manage supplier quote and negotiation process
Manage PO revisions to support effectivity and master production schedule
Resolve any documentation discrepancies
Supplier Management
Conduct monthly supplier management reviews to support business objectives & deliverables
Manage supplier on time delivery and fill accuracy
Manage all quality issues throughout the process to include first article, receiving inspection, discrepancies on the production line, and supplier corrective actions
Management total cost of ownership to include part cost, transportation cost, cost of poor quality
Maintain standard risk cube to include any mitigation plans
Facilitate communication of forecasts with suppliers to ensure proper long range planning of capacity, manpower, and raw materials
Manage any instances of supplier transition and present to sourcing board
Ensure all RECARO owned tooling is properly tagged and logged into ERP system of record and maintain tool life, maintenance records and prepare annual tooling budget requirements
Global Strategy
Support RECARO global sourcing strategy
Explore opportunities in low cost countries
Support all exchange rate risk mitigation efforts
Develop annual plan to accomplish cost targets
Negotiation
Ensure all required documentation is in place to include but not limited to: Non-Disclosure Agreement, Global Purchase Agreement, Quality Assurance Agreement, Supplier Questionnaire, Supplier Risk Assessment, Supplier Audit, Supplier Credit Report
Lead negotiations of all terms and conditions of all agreements and contracts in the best interest of RECARO
Ensure all negotiations are legal, ethical, and in accordance with company policies as well as any governing or regulatory agencies
Supplier Selection
Ensure supplier capabilities and core competencies are in line with the commodity family strategy and RECARO business objectives
Conduct fair competition among qualified potential suppliers
Evaluate supplier scorecard and audit results where applicable
Present results to supplier selection board or sourcing board for approval
Safety
Follow all office safety policies
Ensure compliance with all shop floor safety regulations when participating in activities within any production, logistics, warehousing, or staging areas
Compliance
Ensure compliance with all RECARO policies, procedures, and work instructions
Ensure compliance with any regulatory or governing body to include, but not limited to, AS9100, EN9100, ISO9001, ISO14001, FAA, EASA, Airbus, or Boeing
Additional
Any other duties as required by your supervisory staff.
Qualifications
Bachelor's degree in related field.
3-5 years of experience in procurement or related field.
Engineered-to-order procurement is a plus
Willing and able to travel throughout the United States and to other countries as required
Microsoft Word, Excel, PowerPoint, and Outlook required
Familiarity with MRP systems/SAP experience preferred
Familiarity with Teamcenter preferred
You will be a perfect fit for our team if you are enthusiastic about innovative products, enjoy setting ambitious goals, love taking on responsibility, are motivated by an environment of appreciative, trusting collaboration, and have a strong creative drive. In return, we promise to give you the freedom to develop your potential with individual development opportunities and will provide you with the necessary competencies to increase your personal responsibility so that you can face the future together with Recaro.
Our recruiting team looks forward to receiving your application. Your personal information will be kept confidential. We are an equal opportunity employer and value diversity. All employment is decided on the basis of qualifications, merit and business needs.