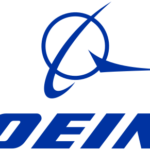 Website Boeing
') } else if (width >= 425) { console.log ('largescreen'); document.write('') } else { console.log ('nompuad'); document.write('') } // -->
Job description
At Boeing, we innovate and collaborate to make the world a better place. From the seabed to outer space, you can contribute to work that matters with a company where diversity, equity and inclusion are shared values. We're committed to fostering an environment for every teammate that's welcoming, respectful and inclusive, with great opportunity for professional growth. Find your future with us.
This role is based within the Boeing Global Services EASA Modifications Team in Frimley, Surrey, where we hold EASA and GCAA Part 21J Design Organisation Approval (DOA). This centre has a highly skilled team of engineers that is growing in 2023.
The role:      
BGS EASA Modifications is looking for a multi-skilled Design and Certification Engineer to design, develop, certify and integrate aircraft cabin interior modification packages.
Key responsibilities:
Develop engineering design solutions with the use of CAD for modifications to aircraft cabin systems such as:
Modification to cabin layout by introducing a new LOPA (Layout of Passenger Accommodation) and its associated changes such as Passenger Service Units (PSU), Emergency Equipment, etc.
Installation of galleys, monuments, lavatories throughout the cabin to meet end customer requirements.
Modification to the existing aircraft environmental systems such as air conditioning systems, water and waste.
Introduction of new aircraft paint schemes (liveries) and emergency escape path marking systems.
Installation/Modification of OFCR (Overhead Flight Crew Rest) and OFAR (Overhead Flight Attendant Rest).
Produce substantiation documents in order to demonstrate compliance with relevant regulatory and operational requirements, including:

Flammability documentation
Design reports (egress, direct view, etc)
Ground test plans and reports
Cabin walkthrough plans and reports
System Safety Analysis for interior components and systems.

Compile engineering accomplishment documentation and instructions for continued airworthiness including:

Service Bulletins / accomplishment instructions
Aircraft and component manual supplements
Support statement of work and bids for new customer requests.
Work closely with customers, outside vendors, MROs, regulatory agencies and other teams within the company, to create engineering solutions that exceeds customer expectations on time and within budget.
Undertake all manner of design projects, from simple changes to complex STCs.
Skills/experience:
Current or recent employment within the aerospace industry specifically working with an EASA Part 21J Design Organisation (or equivalent) is preferable
Current or recent appointment as an EASA Compliance Verification Engineer (CVE) is highly desired
CATIA V5 and/or AutoCAD industrial experience
Knowledge and experience of aircraft interior reconfiguration programmes and primary and secondary aircraft structures is preferable
Working knowledge of sheet metal forming/fabrication/machining
Working knowledge of aircraft material and fastener selection, hole size types, sealants & finishing
Able to demonstrate a working knowledge of EASA regulatory and airworthiness requirements including (E)TSO, CS-25, CS-25, CFR Part 25 & Part 21J design organisations
Experience of aircraft interior reconfiguration programmes and primary and secondary aircraft structures is preferable
A high level of attention to detail and professional integrity
Ability to work on multiple programmes with varying level of requirements efficiently and effectively
Ability to prioritise workloads and show flexibility to changing situations / demands
The Boeing UK benefits package goes above and beyond, focusing on your physical, emotional, financial and social well-being. Here's a snapshot of what we offer:
Competitive salary and annual incentive plans
Continuous learning – you'll develop the mindset and skills to navigate whatever comes next
Success as defined by you – we'll provide the tools and flexibility, so you can make a meaningful impact, your way
Diverse and inclusive culture – you'll be embraced for who you are and empowered to use your voice to help others find theirs
25 days plus UK public holidays
Pension Plan with up to 10% employer contribution
Company paid BUPA Medical Plan
Short-term sickness: 100% pay for the first 26 weeks
Long-term sickness: 66.67% of annual salary from 27th week
6x annual salary life insurance
Learning Together Programme to support your on-going personal and career development
Access to Boeing's Well Being Programs, tool and incentives
Export Control Requirements: This is an export control position.
Export Control Details: Non-USA based job
Equal Opportunity Employer:
We are an equal opportunity employer. We do not accept unlawful discrimination in our recruitment or employment practices on any grounds including but not limited to; colour, religion, national origin, gender, sexual orientation, gender identity, age, physical or mental disability, genetic factors, military and veteran status, or other characteristics covered by applicable law.
We have teams in more than 65 countries, and each person plays a role in helping us become one of the world's most innovative, diverse and inclusive companies. Applicants are encouraged to share with our recruitment team any accommodations required during the recruitment process.
Experience Level
Individual Contributor
Contingent Upon Program Award
No, this position is not contingent upon program award
Schedule
Full time