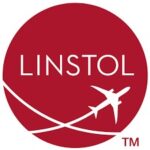 Website Linstol
') } else if (width >= 425) { console.log ('largescreen'); document.write('') } else { console.log ('nompuad'); document.write('') } // -->
Due to growth, I am delighted to be working alongside Linstol to recruit a further high performing and energetic Sales Manager to the team.
Primary Responsibilities:
Develop and follow up on new and existing business leads.
Negotiate sales price and discounts with clients.
Travel internationally to meet with new and existing clients to develop the client relationship.
Work closely with account managers to service and maintain new and existing client accounts.
Work closely with our design and brand teams to develop bespoke sales proposals.
Work directly with manufacturers to ensure the highest level of services and product quality.
Ensure high level customer service and deliver problem-solving solutions.
Ensure communications are coordinated, support sales plan objectives and meet organisational expenditure requirements.
Competencies:
Motivated, results driven and dynamic.
Strong presentations and communication skills.
Ability to lead people and get results through others.
Team player. Ability to organise and manage multiple priorities.
Ability to work in a highly dynamic environment.
Financial Management, Strategic planning and Sales planning.
Ability to create new ideas that support client business goals.
Problem solving/analysis at both strategic and functional level.
Personal effectiveness/credibility.
Person Specification
5 – 10 year sales and marketing related experience
Experience selling related products or to airlines is preferable but not essential
Degree within a related field is desirable
Additional languages desirable
Please contact Karin Themsen at REED Recruitment with any questions. REED recruitment are acting as the recruitment partner to Linstol on this role. karin.themsen@reed.com